New funding for the Markets 4 People research team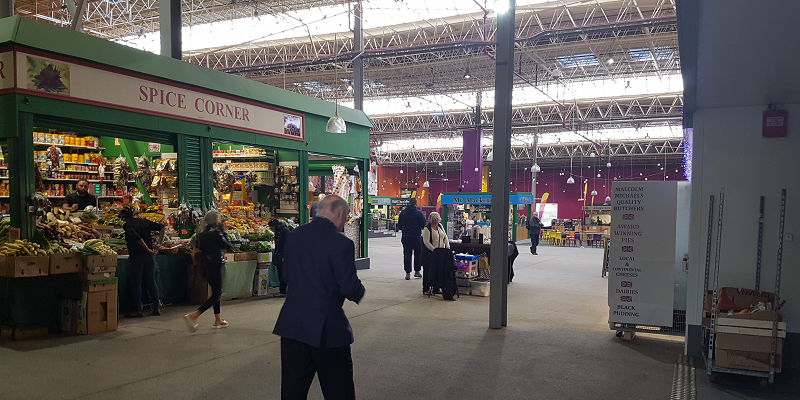 Dr Myfanwy Taylor and members of the Markets 4 People (M4P) research team, led by Dr Sara Gonzalez, are to receive £15,000 in funding from the ESRC Impact Acceleration Accounts.
The funding is for the project 'Developing best practice for community markets' and as well as the ESRC funding, an extra £5,000 will be donated by the Charitable Trust, Power To Change.
Markets 4 People has generated an unanticipated wealth of examples of best practice for enhancing community value in markets, which have never previously been collated and fully recognised within national debate. Meanwhile, increasing numbers of market operators have explored regeneration schemes and new management models and interest, funding and support for community businesses and cooperatives has grown.
Impact Acceleration Accounts funding will allow the team to respond to these developments by co-producing two best practice handbooks: a market operators' guide to best practice in identifying and enhancing community value, and a guide for trader/community-run markets.
The project is a collaboration between The University of Leeds, The Open University, NMTF and the New Economics Foundation, with support from NABMA, CLES and Power to Change.
Further information