Clean water and sanitation in Pakistan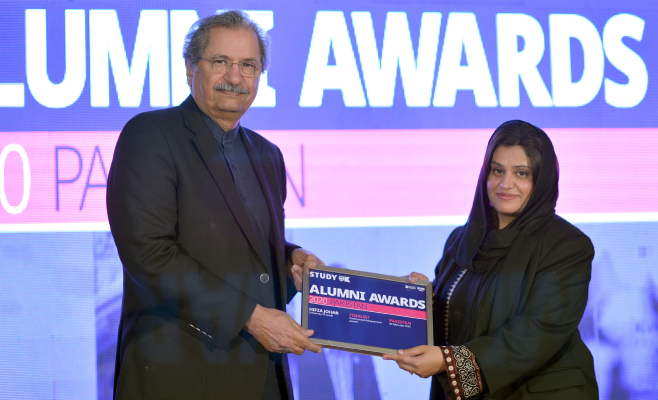 Congratulations to Dr Hifza Rasheed, a PhD alum (2018) who was nominated as a finalist in the Professional Achievement category of the British Council Awards in Pakistan earlier this year. 
The Study UK Alumni Awards recognise and celebrate the benefits that studying at a UK university has had upon the individual, their community and country.
Hifza has worked for the Pakistan Council of Research in Water Resources (PCRWR) for over 18 years, taking time out to study her PhD in the Faculty of Environment at Leeds.
Since graduating, Hifza has helped improve water quality for millions of people in Pakistan, through her research work, development projects and strong links to the UN Sustainable Development Goal 6: to ensure availability and sustainable management of water and sanitation for all.
It means so much to me and I considered this to be as a reward of hard work.
Now, as Director of Water Quality Research at PCRWR, she continues to carry out water quality monitoring, identifying risks to surface and ground water sources. She then organises the treatment of water and wastewater.
Dr Rasheed said: "I was super excited to hear this great news. It's just something I never thought would actually happen. It means so much to me and I considered this to be as a reward of hard work."
In 2019, UN updates outlined that despite progress, billions of people still lack safe water, sanitation and handwashing facilities. More efficient use and management of water are critical to addressing the growing demand for water. Hifza's work is a crucial part of this process in Pakistan.