Prestigious sedimentology award for Prof Hodgson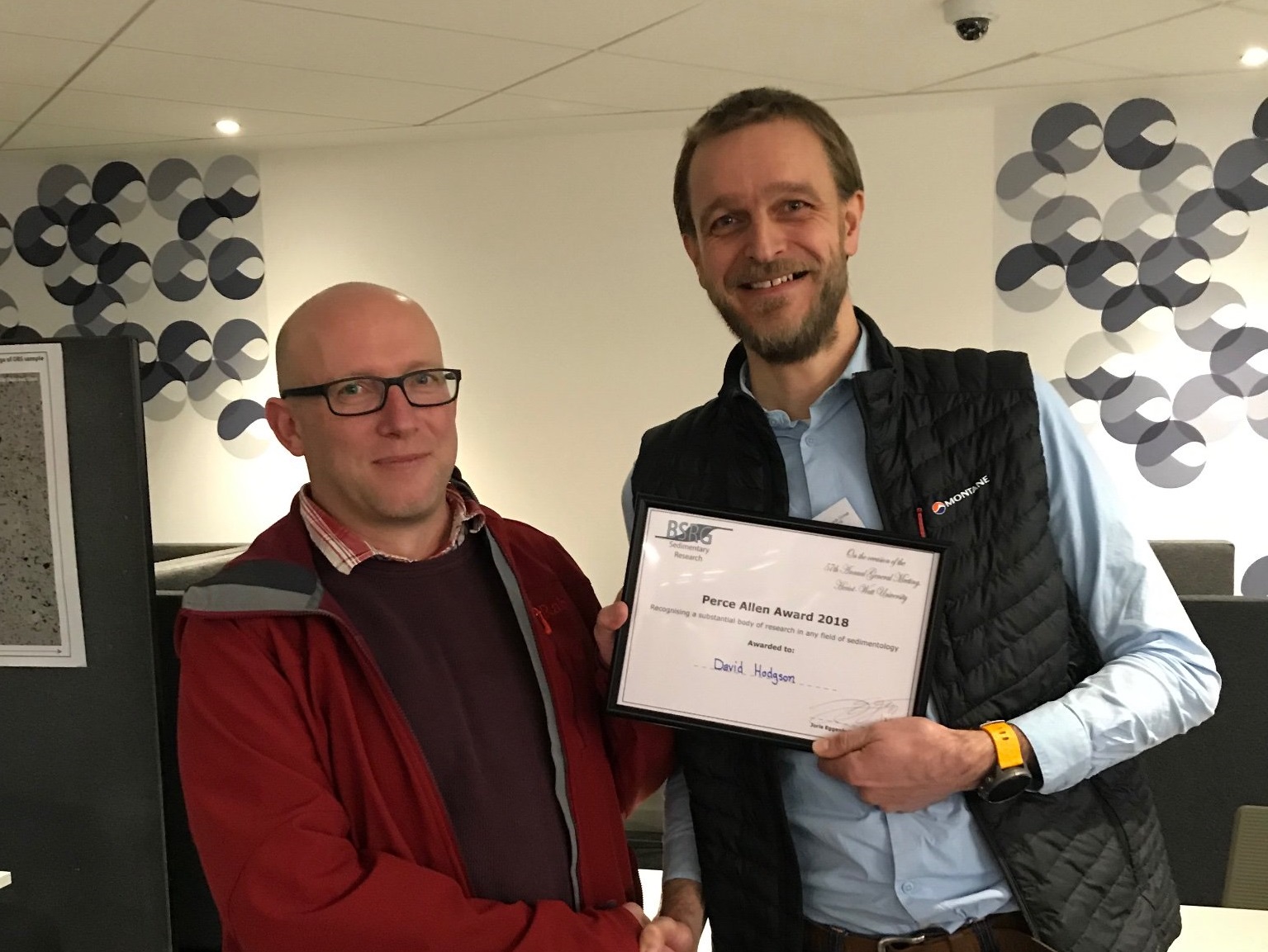 Professor David Hodgson has been awarded the British Sedimentological Research Group (BSRG) Perce Allen Award.
Professor Hodgson was presented with the Perce Allen Award at the BSRG annual general meeting, held in Edinburgh, at Heriot–Watt University, The Lyell Centre and the British Geological Survey (Edinburgh).
The Perce Allen Award recognises a substantial body of research in any field of sedimentology. The list of previous award winners can be found here.
Professor Hodgson currently co-leads the Stratigraphy Research group, he is also Editor-in-Chief of the open access journal Frontiers in Earth Science: Seidmentology, Stratigraphy, Diagenesis.
(Image courtesy of Dr Ian Kane, via Twitter, @SedLogic, shows Prof Hodgson, left, receiving Perce Allen award from Dr Joris Eggenhuisen)