Japanese Knotweed not as dangerous as we thought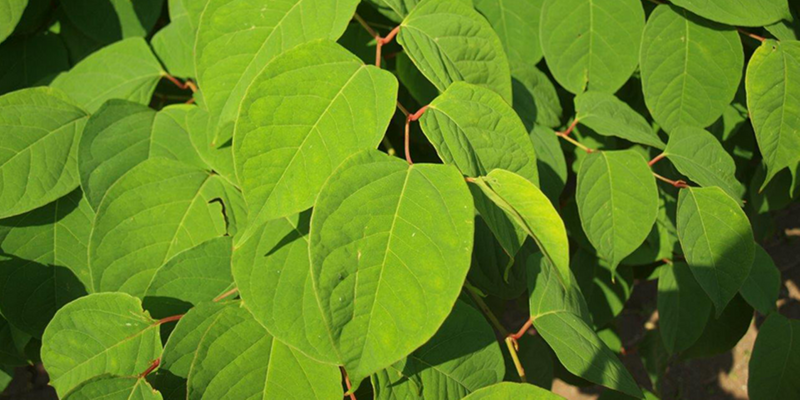 A recent study from AECOM and School of Geography researchers, has suggested that the damage caused by Japanese knotweed is not as significant as previously thought.
The plant, which was introduced to the UK from Japan in the 19th Century, has for a long time carried the stigma of being damaging to structures. However, the recent research – the most extensive to date – has found no evidence that the plant causes significant damage.
Research was carried out by assessing 68 houses where Japanese knotweed was present, to look for evidence of the plant damaging the properties. The study found that the knotweed was linked to less damage to the houses than trees, climbers and shrubs also present.
"The negative impact of Japanese knotweed on such factors as biodiversity and flooding risks remains a cause for concern. But this plant poses less of a risk to buildings and other structures than many woody species, particularly trees." Said Dr Karen Bacon, from the School of Geography.
"Japanese knotweed is capable of damaging built structures, but where this occurs, it is usually because an existing weakness or defect has been exacerbated." She added.
As part of the research, a survey was also conducted with species control contractors and property surveyors – finding that damage associated to Japanese knotweed was rare.
Despite this, homeowners have found the value of their property has been affected when the plant is found within close proximity, whilst many people have been refused mortgages on such properties.
"Our research sought to broaden existing knowledge about the risk to buildings of Japanese knotweed compared to other plants." Said Dr Mark Fennell, Principle Ecologist at AECOM and lead-researcher on the study.
"We found nothing to suggest that Japanese knotweed causes significant damage to buildings – even when it is growing in close proximity – and certainly no more damage than other species that are not subject to such strict lending policies." He added.
Further reading
Japanese knotweed - not such a knotty problem? – University of Leeds
Risk of damage from Japanese knotweed overstated, says report – The ENDS Report
Good Morning Scotland – BBC Radio Scotland
'No evidence' Japanese knotweed damages structures, Aecom says – Construction Manager