Students develop their skills in the Alps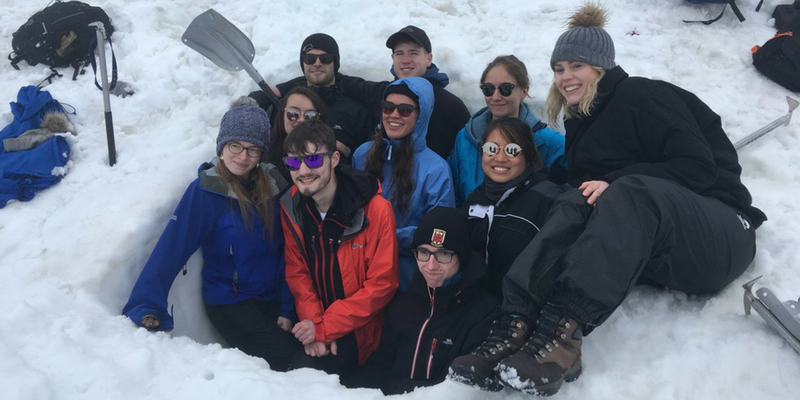 Last month 27 second-year Geography students took part in the annual Alps field trip.
The trip, led by Dr Steve Carver, saw the students spending seven days in the Hohe Tauern National Park in Austria, where they had the opportunity to look at geomorphology and ecology as well as glacial meltwater processes in relation to the glaciers within the Park.
"This was our 18th year on this field class so we know the area and features well. It is pretty amazing, and worrying, how far the glacier has retreated over this period, as are the majority of glaciers in the European Alps and indeed worldwide" said Dr Steve Carver about the area.
Work conducted on the field trip aims to provide students with a better understanding of the implications of glacier retreat, such as water supply, hydroelectric power and ecosystems. Accompanied by Dr Steve Carver, Dr Julie Peacock and Dr Will James, the students were given in-field training, helping them to gain a better understanding of the processes and their current and future impacts on the area.
As part of the trip, students are encouraged to use time in the evenings to analyse and interpret findings, and then ending the trip by designing and implementing their own research project. These projects bring together the data that they have collected throughout the trip and draw on their newly learnt research and field skills.
"Despite some pretty challenging weather conditions in the Alps, the students worked hard and produced some excellent work" said Dr Carver.