Richard Nelson Birungi
Course: Exploration Geophysics MSc
Nationality: Ugandan
Richard Nelson Birungi is a Masters student, currently studying the Exploration Geophysics MSc within the School of Earth and Environment.
Richard chose to study at Leeds after receiving various testimonies from workmates who studied at Leeds.
"I have been inspired by their career growth and contribution to the industry… Besides, University of Leeds is ranked among the top universities in the field of Earth Sciences, in which I am employed."
Making a significant contribution to the world
The course is very practical. The world is always looking for new forms of energy to improve the quality of life. My course deals largely with a sustainable way to explore these resources.
"At the heart of our course… is the building block underneath all these energy forms; Frequency! All of life can be sustained by the harmony of the frequencies from earth's resources. Exploring this area is what makes Exploration Geophysics tick! Most scientific tools, be it equipment or mathematical computations, are inconspicuously designed with 'frequency' as the backbone!"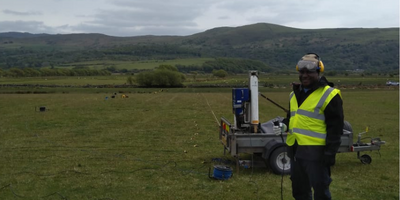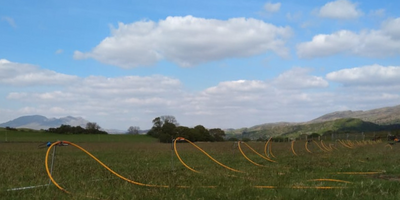 Best aspects of the course
"The best aspect has been the many mechanisms of support, not just from the personal tutors but the institution too, for example the Leeds University Union and the Student Education Service."
The university offers you a variety of resources to ensure you study in a conducive environment, both physically and emotionally.
"The work we did as teams was good in appreciating other people's unique ideas which may differ from your own convictions."
Future ambitions
Richard has worked in the extractives industry and developing energy policies.
"My ambitions are to research about how I can model different scenarios from real data, so that I can learn more about what makes up energy or its frequency components! It would be easier to pick materials from which to design a tool, or to formulate a physical law; if only we had adequate knowledge of what it takes to create or measure its matter."
Advice to students
"If anyone is passionate about studying this course, I say they should have no qualms about it."
The opportunities after school vary broadly.
"Our knowledge and skills can be applied to exploration of the earth and actually, even to worlds beyond our own. You can also employ your knowledge to the extractives industry and develop new cost and energy efficient systems that can make the world go round! If that is the case, then, what are you still waiting for? Get enrolled at Leeds University and get a good grounding."
Join us
Discover more about studying a postgraduate degree at the School of Earth and Environment.