Professor Piers Forster
Profile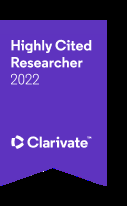 Piers is an atmospheric physicist who moved to Leeds in 2005 where he has been professor of climate physics since 2008. He researchers both the causes of climate change and climate feedbacks in the Earth system, to understand temperture and rainfall changes and improve their projections. This is used to inform both climate impacts and mitigation strategies. He has played a significant role authoring Intergovernmental Panel on Climate Change (IPCC) reports, including the Fourth (2007) and Fifth (2013) and Sixth (2021) assessment reports and the IPCC Special Rreport on 1.5°C (2018).
He is founding Director of the Priestley International Centre for Climate. Graduating with a PhD in Meteorology from the University of Reading in 1994 he stayed in Reading, first as a post-doc and then as a NERC advanced research fellow from 2000-2005. During this time he worked at both Monash University and the University of Colorado (Boulder) for 12-month periods. He was awarded a Royal Society Wolfson Merit Award for 2011-2016. He was made a Fellow of the American Geophysical Union in 2019. He is a Web of Science Clarivate Analytics highly cited researcher.
As well as his research career, he established the forest protection and research charity: the United Bank of Carbon and has a number of roles advising industry and government, including membership of the Rolls Royce Environment Advisory Board and the UK Commitee on Climate Change.
Responsibilities
Director, Priestley International Centre for Climate
Research interests
Piers is passionate about providing the underpinning research for robust climate solutions: the mission of the Priestley Centre.
<h4>Research projects</h4> <p>Any research projects I'm currently working on will be listed below. Our list of all <a href="https://environment.leeds.ac.uk/dir/research-projects">research projects</a> allows you to view and search the full list of projects in the faculty.</p>
Qualifications
PhD Meteorology, University of Reading
BSc Physics, Imperial College, London
Professional memberships
Royal Meteorological Society (Fellow)
American Meteorological Society
American Geophysical Union (Fellow)
Student education
I lead the teaching on postgraduate courses related to climate change; supervise both postgraduate and undergraduate research projects and contribute to undergraduate teaching related to atmospheric science and climate science. I also teach on various summer schools related to climate assessment and science
Research groups and institutes
Institute for Climate and Atmospheric Science
Current postgraduate researchers