Dhilanveer Teja Singh Bahi honoured through dissertation publication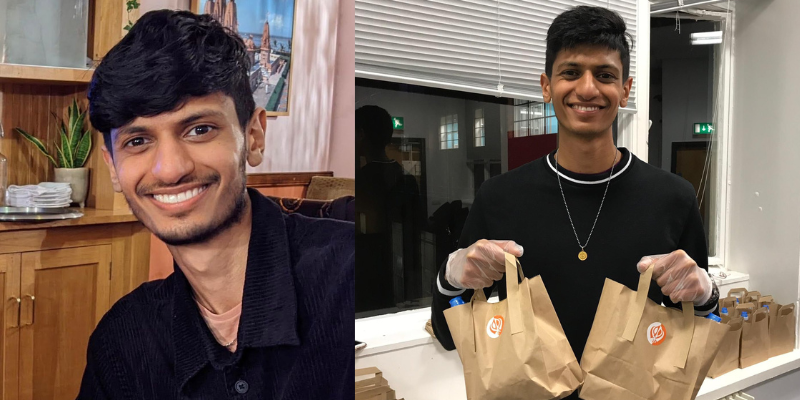 Dhilanveer 'Dhilan' Teja Singh Bahi sadly passed away on 20 June 2022. His undergraduate dissertation has been published alongside a touching note from his family.
Dhilan was a graduate of the Sustainability Research Institute in the School of Earth and Environment.
Members of the institute, Julia Martin-Ortega and Jouni Paavola, were able to publish his dissertation upon the request of his family to honour his work and memory.
The dissertation, titled 'Liquid Petroleum Gas Access and Consumption Expenditure: Measuring Energy Poverty through Wellbeing and Gender Equality in India' is published by the Centre for Climate Change Economics and Policy (CCCEP).
"He continues to inspire us all"
The paper is published alongside a message from Dhilan's family. They said:
"[Dhilan was] not afraid of hard work and wanting to help both society and the environment we live in. He embraced his Sikh faith and actively supported charitable campaigns.
"He was an advocate for conserving the planet and promoting sustainability for future generations. Dhilan was passionate about combatting energy poverty in India and completed his thesis on this topic.
"Dhilan was due to commence a graduate scheme at EDF Renewables and to continue his legacy, his colleagues have supported a charity, Barefoot College, which trains women in energy-poor states to become solar engineers.
"Dhilan believed in open-access research and intended to publish his thesis in the hope of creating positive change.
"He continues to inspire us all."
Energy poverty in India
In the paper, Dhilanveer investigates energy poverty, wellbeing and gender equality in India.
The research indicates the levels of access to liquid petroleum gas (LPG) for particular states in India, such as Bihar, Jharkhand and Madhya Pradesh.
While he does not find a direct correlation between wellbeing, gender equality and access to LPG, Dhilan argues that the traditional approach to analysing energy poverty can't capture all of the aspects of the issue.
He calls for a change in energy poverty discussions to focus on concepts such as wellbeing, gender equality and education.