Ian Savage
Course: PhD in Transport Studies (Economics)
PhD title: Transportation Economics and Public Policy
Year of graduation: 1984
Nationality: American
Job title: Professor of Economics and Transportation
Company: Northwestern University, Illinois
I am currently a faculty member in the Department of Economics with a joint appointment in the interdisciplinary Transportation Center at Northwestern University. As Professor of Economics and Transportation, I teach a course in transportation economics, and I am also Director of our interdisciplinary undergraduate minor in transportation and logistics.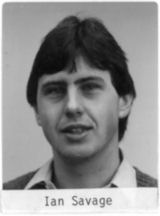 I would say that the experience at ITS has helped me in my present job and the biggest contributions, besides actually obtaining a degree, are (a) that I was in an interdisciplinary environment and hence attending seminars and interacted with people beyond the usual boundaries of economics. This has helped me to have an appreciation of the wide field of transport, and (b) "ITS has so many alumni in all parts of the profession that this is a great networking experience."
I chose my ITS course and Leeds University because a faculty member who taught a course in transport economics at my undergraduate institution passed along some information to me about the PhD program and the scholarships available. So I applied.
"It was really only after I joined the program that I became fully aware of the quality of ITS and the opportunities available."
In retrospect, and recognising that the structure of PhDs has changed over the decades, my main advice is (a) do not be shy in taking time to talk frequently with your advisors, and (b) go out of your way to sit in on taught postgraduate classes to ensure that you fully develop your knowledge of methodology and contemporary techniques. If you are an economist, make sure that you also get integrated into the program of the Economics Department.