Recruit our students
On-campus activity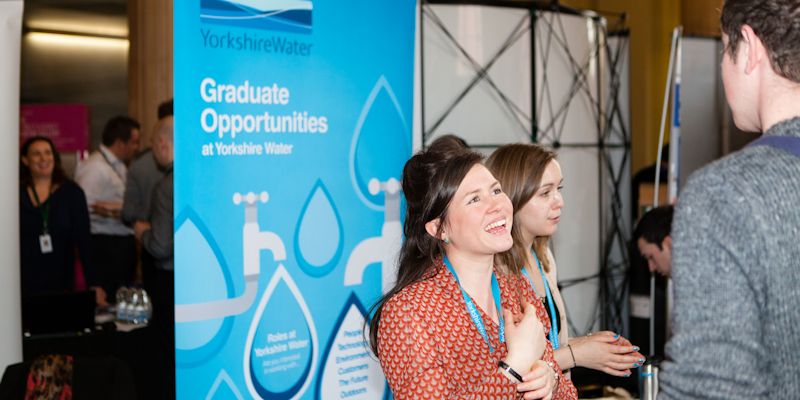 Our students have a wealth of knowledge that spans many industry sectors. Employers seek out our students and their skills, and can do so with many on-campus initiatives and opportunities.
Careers fairs
Careers fairs provide the ideal opportunity to meet our students face to face and to network with other industry professionals in your sector.
We hold a STEM Fair every October for Faculty of Environment students alongside the Faculties of Engineering, Maths and Biological Sciences. The fair is attended by approximately 1,000 students across the disciplines and we vary costs of stands depending on whether you are an SME, charity or larger organisation.
Weekly employability email
Every week our students receive our Faculty Employability Bulletin featuring the latest internships, graduate roles, events and news stories. We'd love for you to make an appearance in one or more of the weekly emails. If you're interested please email us:
details of the specific degree programme or student cohort you wish to target,
a link to your online vacancy/event,
key dates: for example closing date or event date,
and a brief overview of role / event.
Sharing your expertise
Every year we invite employers and alumni to the Faculty to talk about their careers and opportunities within their current organisation, either as part of our year 2 careers modules where you will present to up to 200 students, or on an ad hoc basis.
This is an opportunity to promote your business, and to make contact with students who would consider you for future employment or work experience.
We can fit ad hoc talks around your busy schedule and are happy to reimburse travel expenses where appropriate if you are presenting as part of a taught module.
Contact us
Tessa Grant, Professional Development Manager
t: +44 (0)113 343 6754
e: t.j.grant@leeds.ac.uk