Careers and professional development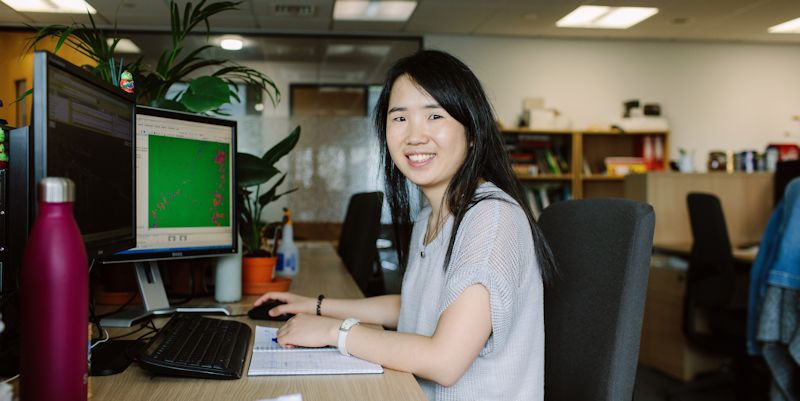 Workshops and professional development courses
As well as developing important research skills, we recognise the importance of transferable skills such as communication, leadership and interpersonal skills which are valued by employers and will enhance your future employability.
As a postgraduate researcher, you'll have the opportunity to attend a number of workshops offered by the University and our dedicated researcher training and development hub as well as through the University's Organisational Development and Professional Learning department (OD&PL). The training and development opportunities will be tailored to reflect the demands of your current project and future employment, in line with the researcher development framework, and will include workshops covering broad skills such as:
research methodologies and data management
writing research papers
research methodologies
strategy, project planning and management
ethics and intellectual property.
Building your research profile
You'll have opportunities to attend and present at conferences and research events. This allows you to meet and network with colleagues and peers from across the academic community at national and international events.
You'll also be able to take advantage of the Leeds Network, our online career networking tool, which gives you the chance to make contact with alumni.
Links with industry
You'll benefit from our close working relationships with a large number of key companies and academic institutions in the UK and overseas. You'll have the opportunity to attend industry talks, seminars and conferences where you'll meet and network with colleagues from industry and academia.
Careers advice and support
You're entitled to use the wide range of services offered by the University's Careers Centre which provides a range of help and advice to assist you in planning your career and making well-informed decisions along the way.
Graduate destinations
The range of careers open to you upon completion of your PhD is broad and not limited to academia, some of which are listed here:
Kaya Consulting Limited - Hydrologist
Natural Environment Research - Senior Scientific Officer
Logica UK - Senior Developer
Bullen Consultants Ltd - Hydraulic modeller
Accenture Management - Consultant
Saffron Walden County High School - Head of Geography
Ernst & Young - Restructuring Executive
Ove ARUP - Consultant
University of Hull - Senior Research Fellow
University of Kent Eastern - ARC Research Fellow
University College London - Professor of Transport Studies
Natural Environment Research - Senior Scientific Officer
Logica UK - Senior Developer
Livelihoods and Forestry Programme DFID - Forestry Advisor
Edge Analytics - Demographic Analyst
Capita - Graduate Modeller