ITS and Seeing Machines explore the human factors of vehicle automation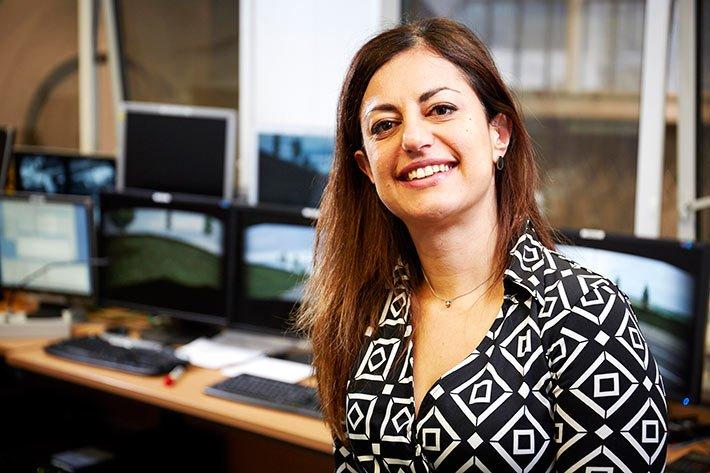 A new collaborative agreement has been signed between the Institute for Transport Studies at University of Leeds and Seeing Machines, Australia, to explore driver engagement during vehicle automation.
Led by Professor Natasha Merat at ITS and Professor Mike Lenné at Seeing Machines, this partnership will use Seeing Machine's automotive driver monitoring technology for eye and head tracking, along with other psychophysiological measures such as heart rate, to establish how vehicle automation affects driver engagement in the driving task while engaged in various levels of automated driving.
As automotive technology advances and automation becomes more commonplace, drivers will become less involved in the driving task. However, should the vehicle's automated system require human involvement due to environmental or other circumstances, the vehicle needs to ensure that the driver is in a safe and ready state to resume control of the vehicle and re-engage in the task of driving. This transition of control back to the driver could be supported by a driver monitoring system which is able to establish driver state and alert the driver to regain control of the vehicle when required.
The application of driver monitoring technology that can assess the level of driver engagement and attention is an important area for further research and recently highlighted by the Euro NCAP 2025 Roadmap – "In Pursuit of Vision Zero".
Professor Natasha Merat says:
"Our group at Leeds has been studying driver behaviour with automation for several years, especially during numerous EU projects. Having access to the Seeing Machines technology will enable us to extend this research in new directions. Seeing Machines is one of the leading manufacturers in this field, and I'm excited to have access to this technology to better understand the human factors of automated systems."
"We are delighted to be working with the ITS group at Leeds" said Prof Lenné, Chief Scientific Officer, Human Factors at Seeing Machines. "This partnership with Leeds directly supports our commitment to use high-quality science to underpin ongoing technology development".
Further information
The Human Factors and Safety group at ITS is a multidisciplinary research group, currently engaged in a number of research projects studying driver behaviour and performance during automated driving, using the UK's leading motion-based driving simulator.
Seeing Machines, an industry leader in computer vision technologies, is currently sourced by US and European automotive manufacturers to provide driver monitoring technology in advanced driver assistance systems, predominantly for partially automated driving applications.