Environment staff announced as Transport Systems Catapult Fellows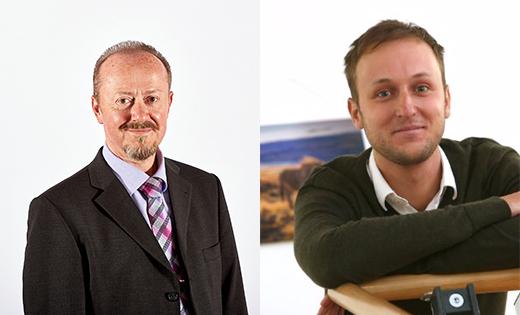 Two members of staff from the Faculty of Environment have been named in the first group of Business Fellows for The Transport Systems Catapult.
Paul Evans from the School of Geography and Dr Erik Thomasson from the Institute for Transport Studies are part of a group of 12 newly appointed Business Fellows.
Awarded to those who are active in Central Research and Development and have a strong understanding of the University's current research outputs, The Business Fellow Network for Intelligent Mobility is a network of experts funded by the TSC and based in academic institutions with strong records of transport related research and innovation.
"I was invited by the university to apply for the role given my experience with business and academic collaborations. Data is at the core of 'Intelligent Mobility' and working for the Leeds Institute for Data Analytics means the Business Fellow role is very well aligned. The aim of the network is to bring outputs closer to commercialisation and enable academics to increase their industry engagement, entrepreneurship and research impact." said Paul Evans, Business Development Manager, Consumer Data Research Centre, Leeds Institute for Data Analytics.
As part of the University's collaboration with The Transport Systems Catapult, Leeds Institute for Data Analytics (LIDA) and the Institute for Transport Studies will be involved in researching and developing cutting edge transport solutions.
Head of Academic Engagement Beata Szoboszlai said:
"At the TSC we continuously seek to understand what transport relevant research is taking place within the UK in order to connect the experts who are doing this research with businesses who can utilise their knowledge and skills to create new technologies and develop new products and services. The role of the Business Fellow is to act as the TSC's intermediary within the host university, feeding back relevant research activities, events, calls and funding successes, on a regular basis.
The Business Fellows we have chosen are active in the knowledge exchange arena, they are already working for a UK university, have a strong understanding of the industry and university interface, current research outputs and track record of successful Central Research and Development and/or enterprise."
Related articles
Researchers secure Fellowships with The Alan Turing Institute, University of Leeds
Turing Fellowships awarded to ITS academics, Institute for Transport Studies