Dr Tyron Louw speaks at SHIFT Automotive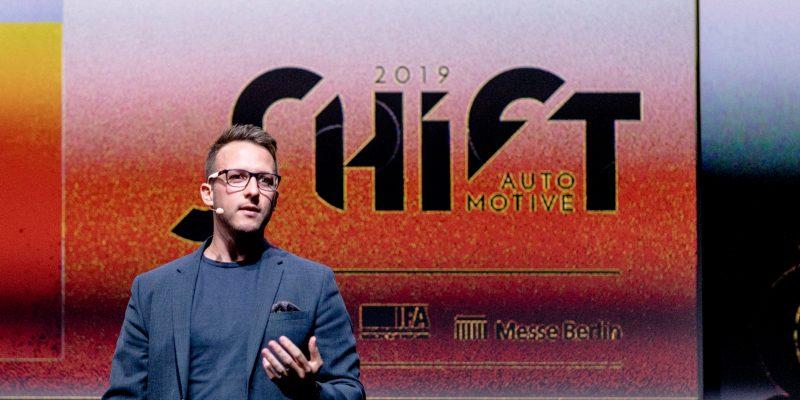 Dr. Tyron Louw gave a talk entitled, "Let's not forget the WHY of driverless cars", at SHIFT Automotive 2019, in Berlin, Germany.
Dr. Louw presented research conducted by members of the Human Factors and Safety group using the University of Leeds Driving Simulator, to make a case for considering the human element in the design of automated vehicles. He called on journalists, researchers, manufacturers, and legislators to all play their part in delivering on the potential of driverless cars to improve road safety.
SHIFT is a two-day festival of global insights and ideas that explore how new automotive technology will change the way we think, live and drive. The event is a collaboration between the Geneva International Motor Show and the tech festival IFA Berlin, which welcomes more than 1,800 exhibitors from 49 countries, as well as industry leaders and start-ups from the automotive and consumer electronics sectors.
Other speakers at SHIFT Automotive 2019 included Venkat Sumantran (chairman of Celeris Technologies and former CEO of Tata Motors), Boyd Cohen (CEO of Iomob), Robin Chase (Zipcar founder), Francesca Bria (former CTO of Barcelona), Jay Ward (the creative director of the Cars franchise at Pixar Animation Studios), and industry leaders from AXA, BMW, Daimler, Ford, Fujitsu, and VW.