Alumni Talk - "Decarbonising road transport and the need for national road user charging"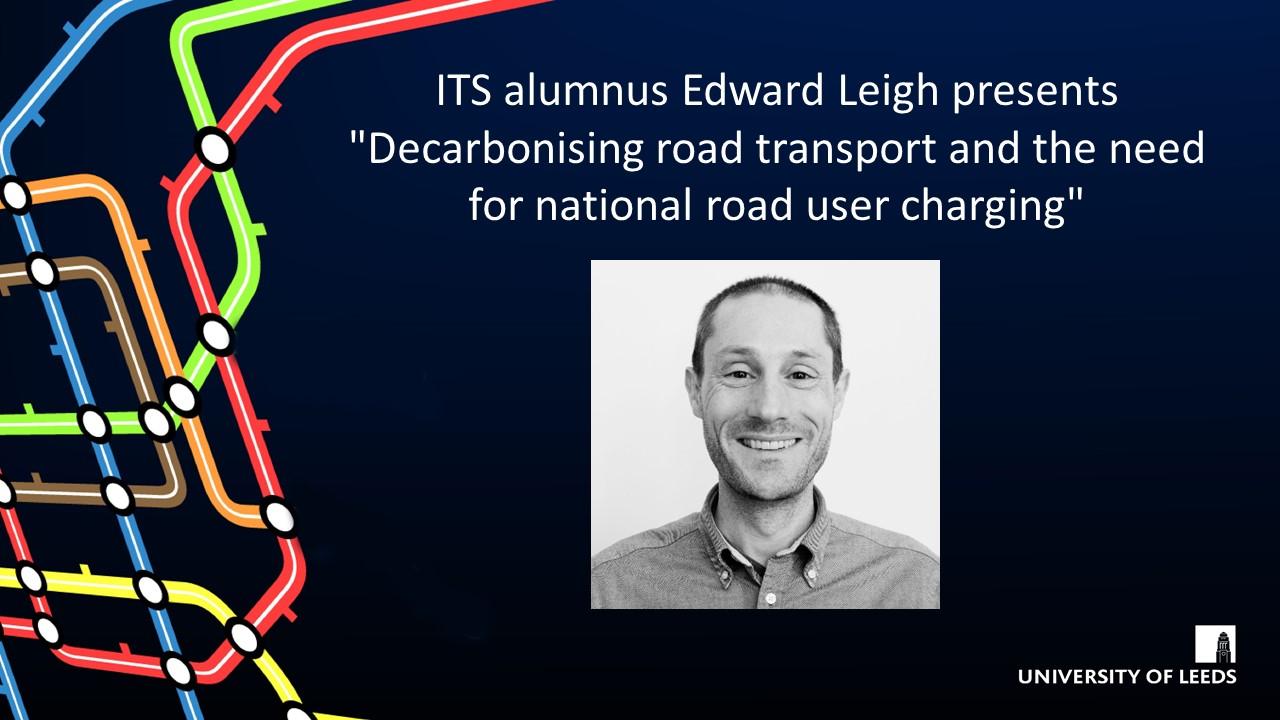 Date: Monday 18 October 2021, 16:00 – 17:00
Location: Online
Cost: FREE
Join us for our latest free webinar presented by ITS Leeds alumnus Edward Leigh, Leader of Smarter Cambridge Transport and independent transport consultant.
Access: To join the webinar on the day, click the following link https://global.gotomeeting.com/join/196085573
Abstract: Decarbonising road transport within a 1.5°C carbon budget requires more than replacing petrol/diesel vehicles with EVs. It will require large reductions in total vehicle-mileage and more efficient use of all vehicles. Edward will be showing modelled scenarios for decarbonising road transport and the implications for vehicle manufacturing. In the second part of his talk, he will look at why road pricing is an essential tool for decarbonising road transport, and how deliberative democracy could be the way to design and implement a system that is publicly acceptable, effective and equitable.
Biog: Edward graduated from ITS with MSc in Transport Economics, 2019. As an Independent transport consultant, he is currently involved in advising community groups. As the leader of a transport think tank and campaign group, he is responsible for advancing sustainable, integrated and equitable transport for the Cambridge region. Read more on his ITS career profile.
There will be a Q&A session at the end of the presentation curated by Prof Greg Marsden, Professor of Transport Governance, and everyone is encouraged to participate.
Please ensure your camera and microphone are switched OFF during the presentation to help preserve bandwidth and minimise any disruptions.
If you have any queries please email J.Cleaver@leeds.ac.uk
We look forward to seeing you.