Roads for the Future competition - making UK roads ready for connected and autonomous vehicles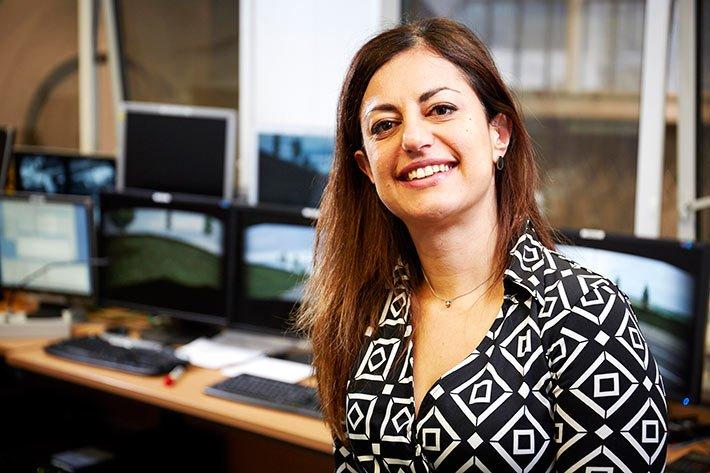 The National Infrastructure Commission has launched the Roads for the Future competition together with Highways England and Innovate UK.
The competition will seek ideas for making the UK road network ready for connected and autonomous vehicles – including using the latest technology.
Entries will be judged by an expert panel, brought together from across the industry. Jury members include Professor Natasha Merat, research group leader of the Human Factors and Safety Group at the Institute for Transport Studies.
Professor Merat's main research interests involve understanding the interaction of road users with new technologies. She is an expert in studying the human factors implications of highly automated vehicles and is currently involved in a number of UK and European funded projects in understanding the human element of automated vehicles.
Deputy chairman of the National Infrastructure Commission Sir John Armitt said:
"We're seeing a revolution on our roads, as more and more people move away from the traditional petrol and diesel car and towards new electric vehicles – the next step, driverless cars, will make an even bigger impact.
"Our Roads for the Future competition offers the chance to be at the cutting edge of shaping how we travel for generations to come. That's why we want to put people's minds to this test.
"Whether from industry or academia, we want to see them submit their ideas for developing a world-class roads network that can meet the challenge that this new technology presents."
A share of up to £200,000 is available for ideas to change road design, management and use, to maximise the benefits of connected and autonomous vehicles.
Professor Richard Batley, Director, Institute for Transport Studies, commented:
"Just as conventional motorised vehicles transformed the movement of people and goods during the 20th century, the advent of driverless vehicles promises to stimulate similarly radical change during the 21st century. To date, research on driverless vehicles has focused largely upon the interaction between people and the new technology.
The importance of this competition is that it shines a light on the likely implications for the UK's infrastructure needs – and encourages us to develop Roads for the Future that will secure the best possible outcomes in terms of economic growth, energy use, social equity and liveable cities."
The competition jury will select the five best entries to go through to a second round, with each of these given up to £30,000 to develop their ideas further over a three-month period. The winning entry will then be announced later this year.
Further Information
The competition closes on 7 March.
Find out more about the Human Factors and Safety Group.