Taking London's roads into the lab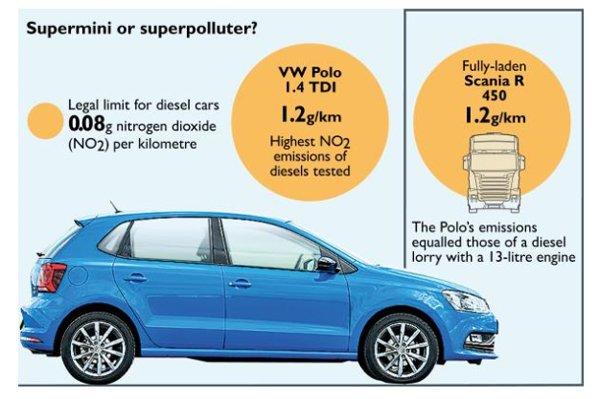 Recently published research by ITS has added to the body of evidence about the dangerous levels of air pollution emitted from diesel vehicles.
In a study working with Transport for London (TfL) Dr James Tate compared the emission performance of a range of new (Euro 6/VI) cars, trucks and buses in a testing laboratory. Unlike the standard test required for vehicle manufacturing, the configuration of these lab tests more accurately reflect actual driving conditions in London, such as fluctuating vehicle accelerations due to road type and congestion.
The results showed that despite permissible levels of oxides of nitrogen (NOx) emissions being achieved when lab tested for vehicle approval, levels in real driving conditions from diesel cars were significantly higher.

In the tests, one type of diesel car emitted NOx at levels close to its type approval limit of 0.08 g.km-1, demonstrating that cleaner diesel technology is feasible. However, the average diesel car emitted over four times more NOx than this. One type of small diesel car emitted twelve times more NOx than the cleanest, at a level similar to a fully loaded 40-tonne articulated lorry. In contrast, petrol cars were found to emit NOx at a very low-level, less than their type-approval level, with one average diesel car emitting the same amount of NOx as 33 petrol cars.
The research paper In Service CO2 and NOx Emissions of Euro 6/VI Cars, Light- and Heavy-duty Goods Vehicles in Real London Driving is published in the Journal of Earth Sciences and Geotechnical Engineering. The research informs a TfL report which summarises Euro 6/VI emissions testing using London drive cycles.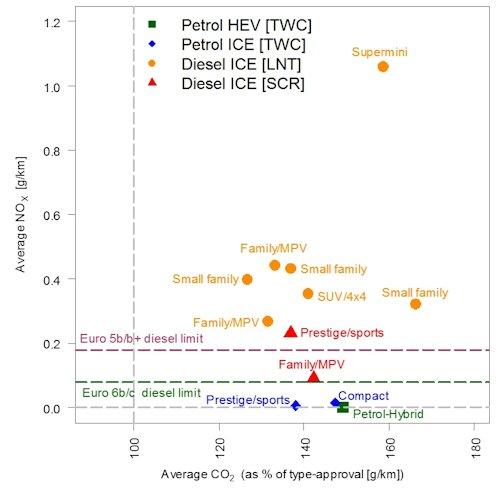 Figure: The Euro 6/VI passenger car average NOx and CO2 emissions in relation to their type-approval over the TfL London Drive Cycle