Petrol Price Vulnerability
New research by ITS has for the first time mapped which parts of England would struggle most to cope with rising petrol and diesel prices.
Making use of unique data sets the research examined household motoring expenditure, income, and the ability to shift to public transport, to develop a new method of exposing the uneven consequences of continued reliance on fossil fuels.
Dr Giulio Mattioli, Dr Ian Philips and Professor Jillian Anable, together with Dr Tim Chatterton from the University of the West of England used anonymised data from the DVLA and MOT vehicle test records (developed by the MOT project) to estimate average household expenditure on motor fuels at the small area level.
This was combined with data on average household income and Government's Accessibility Statistics, to comprehensively assess the exposure, sensitivity and adaptive capacity of local areas to fuel price increases. Areas of high vulnerability are highlighted in red in the map below.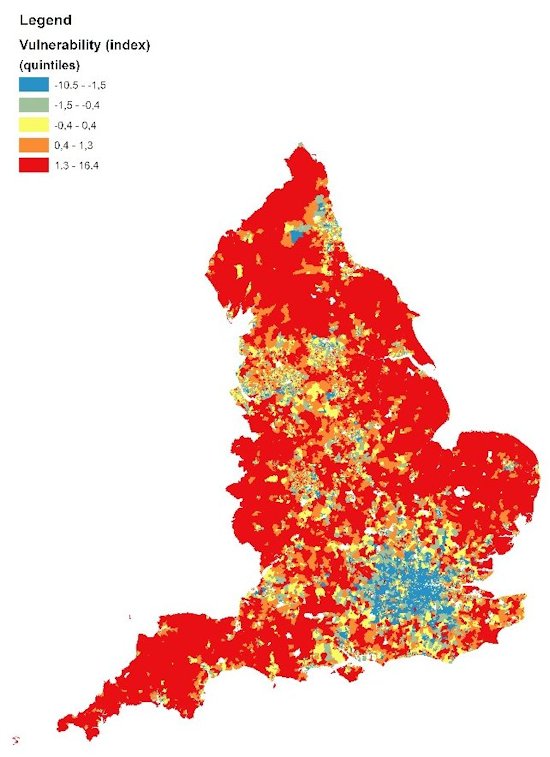 The research was presented at the Universities' Transport Study Group (UTSG) annual conference in January 2017. The conference presentation is provided below and the research paper can be downloaded from the (t)ERES project website.