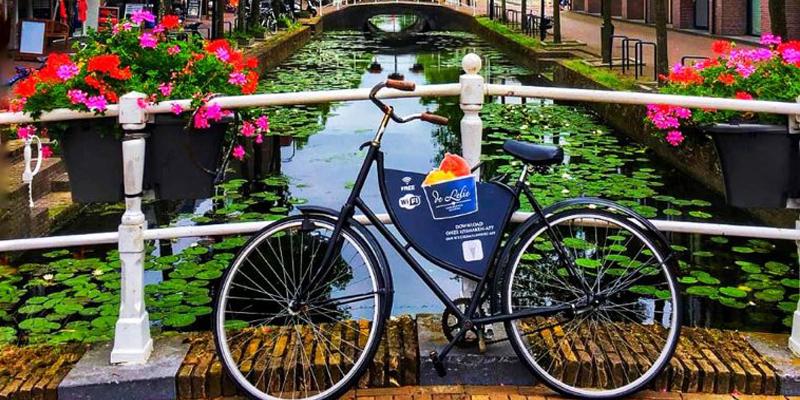 Earlier this month, Masters students from the Institute for Transport Studies took part in the annual European field trip.
The optional trip, organised by ITS academics and postgraduate researchers, is a fantastic opportunity for Masters students to experience the different transport networks of European cities, adding context to their studies.
Taking place over a week, the students travelled between 11 cities in Germany, the Netherlands and Belgium – each offering a unique look at transport systems.
"The annual ITS Euro Trip adds significantly to the student experience of studying for a Transportation Masters at ITS, boosting their understanding through observation and discussion. It also fulfils an important social function, cementing bonds between students and with the University which remain long after graduation" said Dr Andrew Tomlinson, who organises the trips.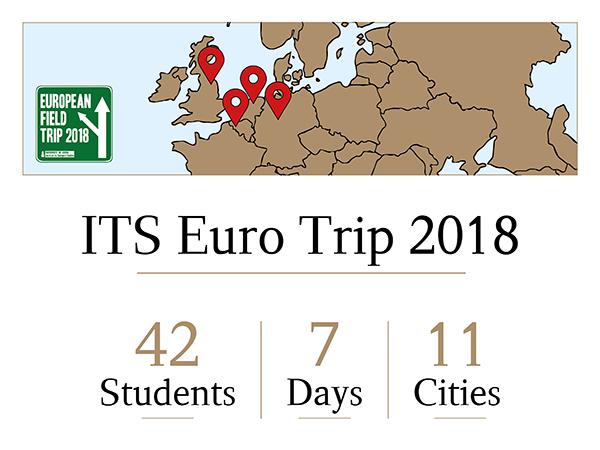 The trip encourages students to not only see the ways in which people travel across these different cities, but also to experience it first-hand.
"With a meticulously planned itinerary, the cities and countries we visited, were well chosen for transport students. And as an international student, there was so many lessons and experiences that I will take away from this trip." said Gopika Avanoor, one of the students to take part in the Euro Trip.
In the Netherlands, the groups had the opportunity to walk along the canals of Amsterdam, experience the public transport options of Rotterdam, undertake a cycling tour of Delft and kayak across a Utrecht canal.
Their stop in Germany took them to Dusseldorf and then Wuppertal, where the students were able to travel on the Wuppertal Monorail – a unique and scenic experience through the forest and over the river.
Finally, they headed to Ghent where they were able to assess the walkability of the city and learn about Ghent's Sustainable Urban Mobility Plan.
As well as these key activities, focusing on travel systems, the group also had the opportunity to take in the sights of the countries that they visited, stopping off in other cities such as Cologne, Antwerp and Brussels.
As part of the yearly trip, ITS organised a photo competition, encouraging students to share their experiences across social media for the chance to win a daily photo competition and £50 for the overall best photo. Once again, there was a lot of great entries but the judges finally chose Narongsak Kittisarn as this year's winner after his photo of the group sitting on the steps to Cologne Cathedral 'captured the spirit of the trip'.
The winning photo can be seen below: