Sir Peter Hendy CBE visits ITS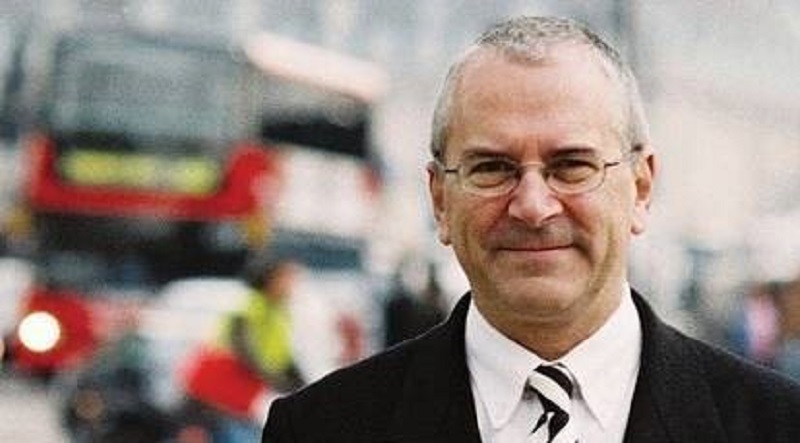 Sir Peter Hendy CBE, Chair of Network Rail and the London Legacy Development Corporation, paid a visit to the Institute for Transport Studies this week.
As part of his visit to the University, Sir Peter, who is an alumnus and honorary graduate of the University of Leeds, delivered a special seminar for the Masters students at the Institute for Transport Studies.
The hour and half seminar focused upon the delivery of major rail projects, sharing his experience and inisghts on the many and complex challenges encountered when delivering major schemes – encompassing considerations around policy, planning, finance, operations, environment and economy, as well as the difficulty of managing diverse stakeholder views and requirements.
"I am delighted to be able to speak to post-graduates at the Institute for Transport Studies about major projects and the way they're initiated, funded and delivered in London and on the national railway network. It is always a privilege to talk to tomorrows top talent about the experience of yesterday and today. I hope that I can come and do it again sometime" said Sir Peter Hendy.
Sir Peter has a wealth of experience in the transport industry, previously as Commissioner of Transport for Transport for London – and more recently, through being Chair of the UK rail infrastructure company Network Rail. As Chair of the London Legacy Development Corporation he is also integral to the development of the Queen Elizabeth Olympic Park as a world-class sporting and visitor attraction, as well as an economic driver for local jobs, growth and regeneration, building on the success of the London 2012 Olympic and Paralympic Games.
Peter used the UK as his primary case study, but highlighted lessons that are transferable to other countries. He also compared and contrasted the ways in which these massive infrastructure schemes originate, are planned and delivered, within the political and economic structure of London versus the wider UK rail industry.
The seminar was fully booked, with many Masters students keen to hear from such an influential figure in the transport industry.
"The key message for me from this very insightful talk by Sir Peter Hendy was how important it is to develop long-term strategic plans for transport that directly support economic growth. Without it, transport planning theory quickly falls foul of ever-changing politics." said MSc Transport Economics student, Edward Leigh.
"It was a great opportunity for students to learn from, and question, such a prominent alumnus. Sir Peter's broad experience in transforming transport systems to support economic growth provided a great insight into making informed decisions in their future careers, benefitting from examples of how things really do work in the real world and why on occasions they sometimes don't." added Nigel Foster, Visiting Professor and ITS Alumnus.
Further information
A brief biography of Sir Peter Hendy - London.gov.uk