ITS alumni to host worldwide 'Big Get Together' events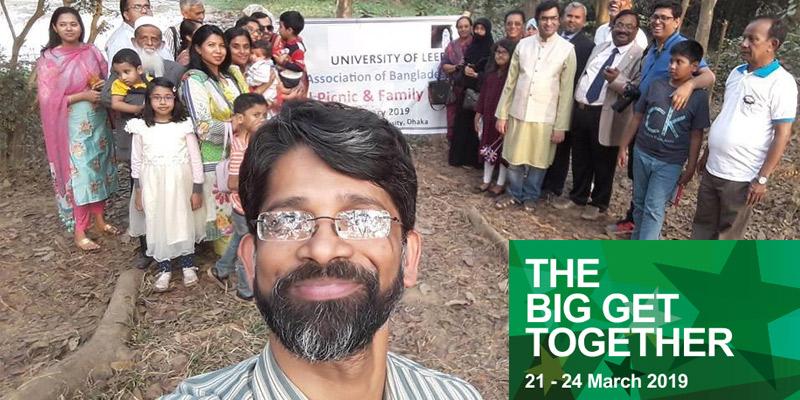 Leeds alumni from across the world will gather next month as part of the University's annual 'Big Get Together' event.
Four of this year's events will be hosted by alumni from the Institute for Transport Studies in their home countries.
The 'Big Get Together' is a collection of social events that take place across the globe, where Leeds alumni can meet new people, share their pride in the University of Leeds and celebrate their lifelong connection with the University.
Diego Silva Lopez, who graduated in 2017 from our Transport Planning MSc, is set to host his first 'Big Get Together' event, combining the love for his own city with his fond memories of Leeds at an English Pub in Santiago de Chile.
"My motivation for hosting the event was to meet more people from Leeds, and also to make a spare where other Chilean alumni could meet each other, strengthening the Chilean alumni community. I was very excited about it when this possibility first came about" he said.
The event hosted by Diego is free and will take place on Friday, 22nd March. You can book a place online.
Chris Byaruhanga, MSc Transport Planning and Engineering graduate in 2012, however, has been hosting 'BGT' events in Uganda since the initiative began.
"I have been hosting the BGT in Uganda since its inception because it presents me with an opportunity to give back to the University and stay in touch with other alumni. My career has progressed very well after graduating from Leeds, which makes me a very proud alumni and I'm interested in getting to know new and old alumni so that we can all expand our networks and share work opportunities and experiences" said Chris.
"After leaving university it becomes hard to meet up and stay connected with fellow alumni. Events like this help to reconnect you with friends whilst presenting another opportunity to meet those who went to the University before, or after you did" he added.
The event organised by Chris will be held at the Sheraton Kampala Hotel on Friday, 22nd March from 6pm.
As well as Chris and Diego's events, alumni Robert Quaye and Shafiq-Ur Rahman will be hosting events in Ghana and Bangladesh respectively.
Further information
You can find out more about each of the 'Big Get Together' events and book your place online - https://alumni.leeds.ac.uk/bgt