Leading the way towards greener city transport choices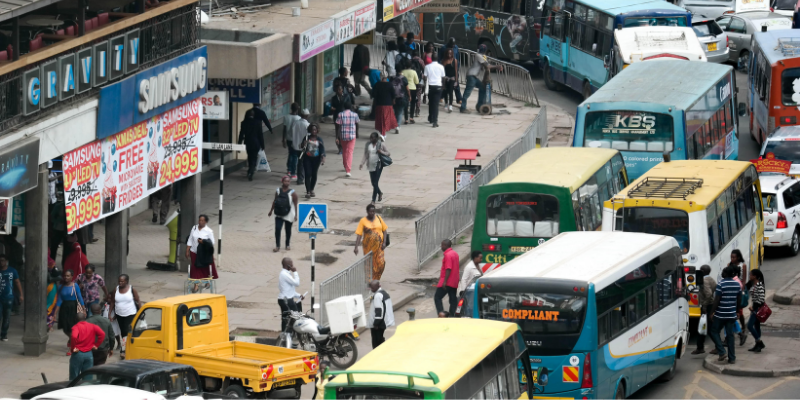 Research led by the Institute for Transport Studies, has been included as a policy recommendation to world governments following the international meeting of the UN-Habitat Assembly.
Professor Susan Grant-Muller was invited to two meetings at the first UN-Habitat Assembly in May to speak about the research which developed smartphone incentive schemes encouraging city dwellers to make greener transport choices.
The UN-Habitat Assembly, held in Nairobi in, is the world's foremost deliberative and policy making forum on city life.
As the UN predicts that 68% of the global population will live in cities by 2050, the remit of the Assembly is to support innovation for better quality of life in cities and communities and guide urban area leaders towards meeting the UN Sustainable Development Goals. Governments of all member states attend the Assembly along with local authority and third sector representatives.
Encouraging sustainable transport choices
The smartphone incentive schemes help local transport authorities to launch an innovative software app in their region, encouraging citizens to choose sustainable transport options by collecting reward points, taking part in games, competitions, challenges and sharing modes. The research, which took place in more than 13 European cities and Curitiba in Brazil, trialled the effectiveness of different rewards from high value iPads and phones to smaller give-aways like stickers and umbrellas. One successful incentive was the creation of local "buddy" schemes where people travel together to feel safer. This could be particularly effective in the Global South where it can be difficult for women travelling alone on public transport. The schemes have helped to make carbon savings of between 15-30%.
Professor Grant-Muller says "Prior to the research, there may have been a perception that incentives based behavioural measures were impractical and unlikely to be impactful. However a key element was that the research led to real-life implementations by city leaders and the novel micro-mobility location data generated allowed us to capture the impact. To have these measures included in such high level policy guidance will be awareness raising and lead to further impact. "
Many countries in the Global South are currently improving urban infrastructure and most of the predicted rise in urban living is likely to be in Asia and Africa, with car ownership and traffic congestion increasing as a result of economic growth. Professor Grant Muller commented, "It was a privilege to share the research at the first Assembly and to have the opportunity to relate how these schemes have applicability for the Global South, particular with issues around rapid urbanisation".
Real-world Impacts
Incentives schemes are already being taken up in transport plans and policy around the world. The EU funded EMPOWER project has been used as an exemplar in a recent Finnish road traffic act and as an example of best practice in Department of Transport guidance notes in the USA. Other countries interested in these schemes include Singapore, Malta and Greece.
"Although there are still many avenues needing further research, these are good examples of the potential of incentives schemes to move beyond blue skies research and into practical implementation" says Professor Grant-Muller.