e-bikes could slash transport emissions and get Britons back to work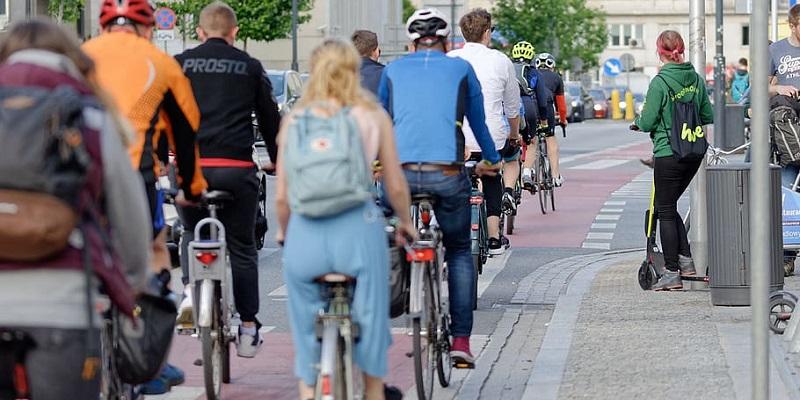 New research shows that electrically-assisted bikes (e-bikes) have the capability to slash carbon dioxide emissions from transport and could offer a safe and sustainable route back to work.
University of Leeds Researchers from the Centre for Research into Energy Demand Solutions (CREDS) found that e-bikes, if used to replace car travel, have the capability to cut car carbon dioxide (CO2) emissions in England by up to 50% – about 30 million tonnes per year.
Even replacing just 20% of car miles travelled with e-bike travel would mean 4-8 million fewer tonnes of carbon emitted each year.
The greatest impact on carbon emissions would come from e-bike use outside urban centres. In Denmark, e-bike routes are already linking cities to towns and villages.
e-bikes can help people make longer journeys than conventional cycles, and could bring new transport options to people living outside urban centres. In the post-coronavirus recovery, e-bikes could offer a safe way for people to travel.
Researchers also found that e-bikes could help to cut the costs of travel in neighbourhoods characterised by low incomes, limited access to public transport and where many car journeys could be replaced with e-bike use.
Dr Ian Philips, a senior research fellow in the Institute for Transport Studies at Leeds and CREDS member, led the research. He said: "The strategic potential of e-bikes as a mass-transport option has been overlooked by policymakers so far.
"The research began as a way to measure the potential carbon savings that e-bikes can offer, but as we emerge from the lockdown, e-bikes can be part of the solution to getting people safely mobile once again.
"We're recommending that governments across the UK should find ways to incentivise e-bike use to replace car journeys. As well as lowering carbon emissions from transport, e-bikes have the potential to improve the mobility options for people and communities at risk of transport poverty."
Further information
Top image: pxfuel
CREDS was established as part of the UK Research and Innovation's Energy Programme in April 2018, with funding of £19.5M over five years. Its mission is to make the UK a leader in understanding the changes in energy demand needed for the transition to a secure and affordable, low carbon energy system.
'e-bike carbon savings – how much and where?' is a briefing for policymakers from the Centre for Research into Energy Demand Solutions (CREDS).