Continued success for funding to tackle COVID-19 in the global south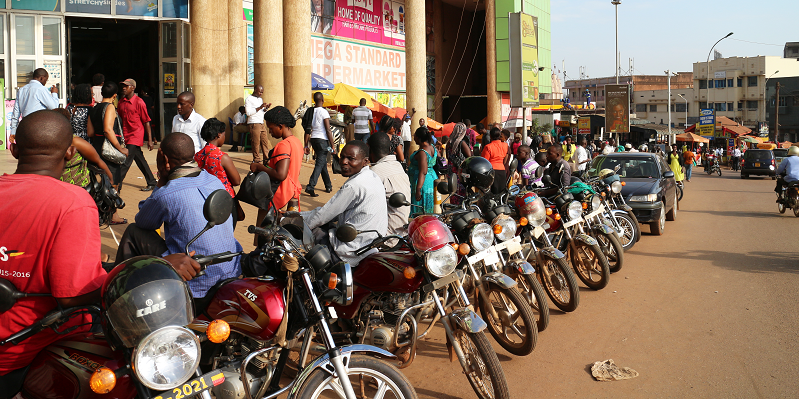 Dr Zia Wadud is among the University of Leeds academics to win major funding to tackle the pandemic in the global south, including Bangladesh, Uganda and Nigeria.
Funding was awarded to Dr Zia Wadud from the Institute of Transport Studies, who is Director of the Centre for Integrated Energy Research (CIER) at the University of Leeds, to model links between transport, air quality and COVID-19 spread in Bangladesh.
Transport has a large role in spreading contagious diseases, and in Bangladesh several external factors resulted in a 'less effective' lockdown.
Potential factors include decisions from the leaders of the garment sector leading to changes in transport activities and potential step-changes in COVID-19 spread, and relaxation during Eid. These significant external interventions occurred quiet early on when the infection rate and death rate were still increasing.
Combined, this makes the country and its capital, Dhaka, a one-of-a-kind environment to study the interaction between policy decisions, transport impacts, air quality impacts and COVID-19 spread.
The project was funded by UK Aid Direct, part of the Foreign Commonwealth Development Office (FCDO). Its results will be especially useful in understanding the differential impacts of different policy measures on these factors to help future evidence-based decision making.
Bangladesh University of Engineering and Technology (BUET) is a partner on the project.
Planning safer paratransit
Dr Wadud also received combined funding of more than £190k from the UKRI Global Challenges Research Fund (GCRF) and the Engineering and Physical Sciences Research Council (EPSRC) to investigate how to mitigate risk on public transport and promote safer paratransit as an alternative in Bangladesh, Uganda, and Nigeria.
The project aims to provide science-based evidence to transport policymakers in these countries on how to mitigate risk to public health.
In most developing countries, the transport system is characterised by a crowded bus transit and micro-transit systems, with the addition of paratransits, such as motorcycle taxis and autorickshaws. In the project's countries, motorcycle-based paratransits – which were a large source of employment – were banned early on from operating, resulting in massive unemployment and poverty among drivers.
Yet, there are serious safety concerns for passengers in crowded buses or micro-transit vehicles, where maintaining distance is nearly impossible, but paratransits can be a viable alternative due to the open nature of motorcycles and semi-open nature of autorickshaws.
By modelling the exposure risk in different types of transport modes, Dr Wadud and researchers can help policymakers to make an evidence-based decision about how to mitigate risk in the public transit and paratransit sector. BUET, Makerere University, and Federal University of Technology Owerri are the project's partners.
Dr Wadud said: "Through these two separately funded – but somewhat connected – projects, we seek to understand the links between transport and COVID-19 in a few developing countries. Importantly, we will investigate the relationship in both directions.
"Using computational fluid dynamics models, we will seek to understand particle flow in different local public and paratransit modes and design shields for paratransit – such as motorcycle taxis, which are very popular – to reduce passenger exposure to the virus. We will combine these findings with social science understanding of user acceptance of these measures and their travel behaviour."
We are excited that the project findings will be genuinely useful in transport and public-health decision making during COVID-19 and such future pandemics.
He added: "Through our local partners we are determined to deliver changes to the rather ad hoc nature of policymaking, by providing science-based, relevant evidence."
Further information
To find out more about Dr Wadud's research into modelling the links between transport, air quality and COVID19 in Dhaka, view the details on our project directory.
For more details on Dr Wadud's research into mitigating risk in transport, view the UKRI website.
Related articles