New Professional of the Year award for ITS Alumna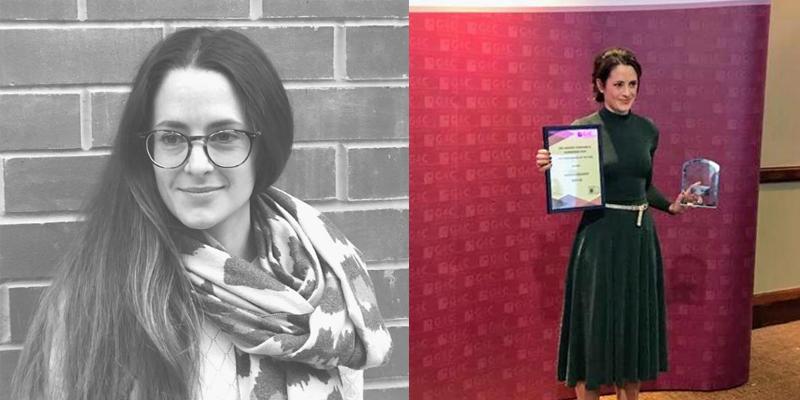 Alumna, Hannah Riechert, has won the Yorkshire & Humber New Professional of the Year 2019 Award at the G4C Awards in Sheffield.
Hannah graduated from the Institute for Transport Studies in 2013 with a Masters in Transport Planning and the Environment. She is now working as a Senior Transport Planner for WSP.
The awards are aimed at showcasing the best young professionals in the construction and building environment industry, across 10 different categories. Applicants in the 'New Professional' category must demonstrate how they have strived to make great contributions to the industry, whilst aiming to become a future industry leader contributing towards the Construction 2025 vision.
"It is obviously quite an honour to have won the Yorkshire & Humber Professional of the Year award. It really means a lot to me, as in particular over the last two years I have come a long way from a more project supporting role to now leading a number of multi-million and multidisciplinary projects" said Hannah.
Hannah's Line Manager was the one to suggest nominating her for the award, and a number of her colleagues contributed towards the nomination application. She was then shortlisted alongside 3 other young professionals before eventually being announced as the winner.
"This award follows me achieving the Transport Planning Society Professional Development Scheme last year, which I think was quite an achievement in its own right. I have also felt as though I have been recognised by my peers by being able to help mentor junior staff in achieving the same development schemes" she added.