Silver medal for research contributions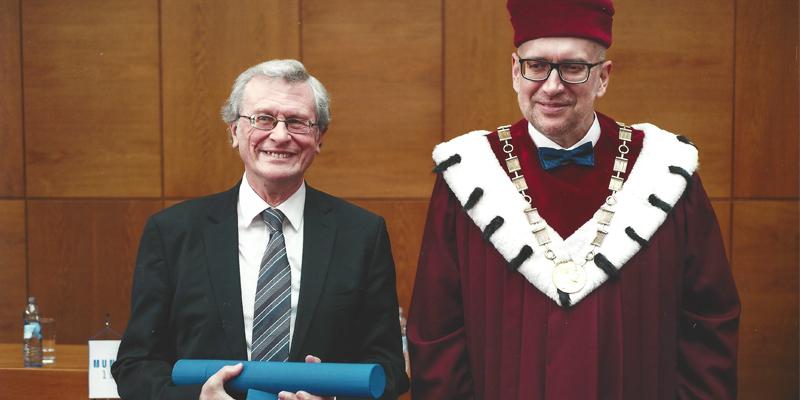 An Institute for Transport Studies alumnus has been recognised for his significant contributions to high speed rail research.
Professor Chris Nash has been awarded a silver medal for his services to Masaryk University in the Czech Republic, where he has held the position of Visiting Professor for almost four years.
"I have helped the University to develop a major programme of research on the implications of high speed rail for the Czech Republic, and I Chair the advisory board for this project" said Professor Nash of his contributions to the Czech University.
"We have organised a series of workshops on rail economics issues, at the University, and I have brought in both Professor Andrew Smith and Dr Phill Wheat, from the Institute for Transport Studies, in visiting positions to boost collaboration" he added.
Professor Nash completed his PhD in Transport Economics at the Institute for Transport Studies in the early 1970s and has a wealth of industry experience specialising in transport economics, public transport, project appraisal and welfare economics.