ITS launches 2019 alumni seminar series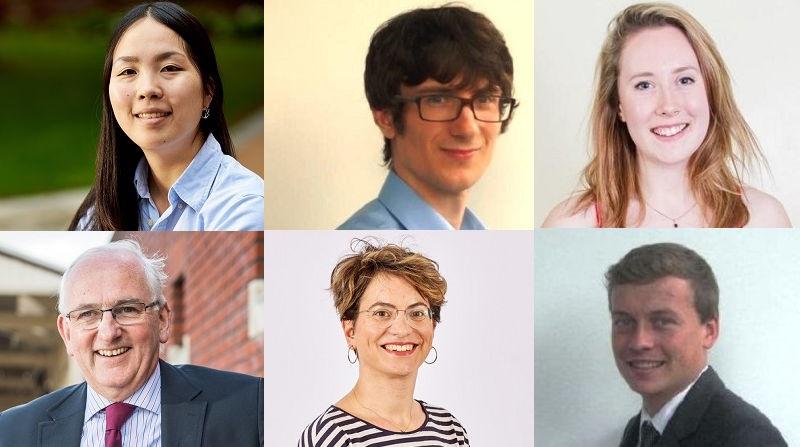 The series was developed as a way to expose students to the expertise and knowledge of alumni early into their studies – something which is highly valued by the students, according to feedback.
Speakers range from those who have recently started careers, and so have clear memories of their studies, to those with a wealth of industry experience who are able to showcase what can be achieved and talk about the impact that they have made to society.
The first seminar was delivered by Haruko Nakao on "Shared mobility - is it a good system for future mobility?". Haruko graduated in 2016 with an MSc in Transport Planning and continued her dissertation topic at the University of Canterbury, New Zealand. She has since returned to ITS to complete a PhD. Haruko said:
I believe alumni seminars help students to imagine what their life could be like after finishing a master's degree.
She added: "It could make them more determined to pursue the topic they have been decided to follow. Or, it may add a new possibility in their list of options. Either way, learning from someone working/studying in the relevant field could change how they engage with their study. I think it is important to have a practical motivation to keep us going especially in a difficult time (such as before the deadline…!). I think ITS Master's courses give us precious academic and social experience. And sometimes, you don't notice how privileged you are when you are in that situation. If we, alumni, could share such insights with them it could help them to get the most out of their one year as ITS masters' students."
"It is rare to have an opportunity to give, in total, 2 hours seminar at least in my situation. I feel like the preparation of the seminar allowed me to think through and organise both my thoughts and my research. Also, it was very interesting to look back and reflect on how my experience has influenced who I am now. It was exciting and fun to engage with students in a Q&A session."
A total of five seminars are timetabled for semester one, with alumni speakers who will bring experiences from different transport disciplines, and a wealth of industry knowledge from their careers both in the UK and overseas as well as a real passion for transport that they will share with the current cohort of students.
You can find out more about each seminar and the alumni speaker by clicking the links below:
Mon 28 Oct 11.00-13.00 Day to Day Life of a Transport Planner – Rosie Ward, MSc Transport Planning 2016
Fri 8 Nov 12.00-14.00 Post-Masters options in the UK: working in the private and public sector, and doing a PhD at ITS – Ioanna Moscholidou, MSc Sustainability in Transport (2014)
Fri 15 Nov 11.00-13.00 Catering for Traffic Growth on Intercity and Commuter Rail Networks – Anthony Dick Fearn, MA Transport Economics (1985)
Fri 29 Nov 11.00-13.00 The Headrow Gateway: Developing the Leeds Public Transport Investment Programme in the City Centre - David Ellis (WSP) & Joe Eyles, MSc Transport Economics (2019)
If you wish to get involved and deliver a seminar to our masters students next year please email.