Meet our programme leaders
Within the Institute for Transport Studies, rail research not only has a long tradition, but has also been identified as a key priority area for future growth. As the Programme Manager for this course, I look forward to helping students achieve their full potential.
More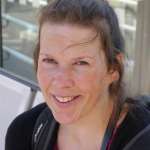 The Masters programme in Sustainability in Transport provides knowledge and analytic skills to enable students to contribute to addressing some of the most pressing issues facing societies.
More