Alumni talk - "My employability experiences" Part 1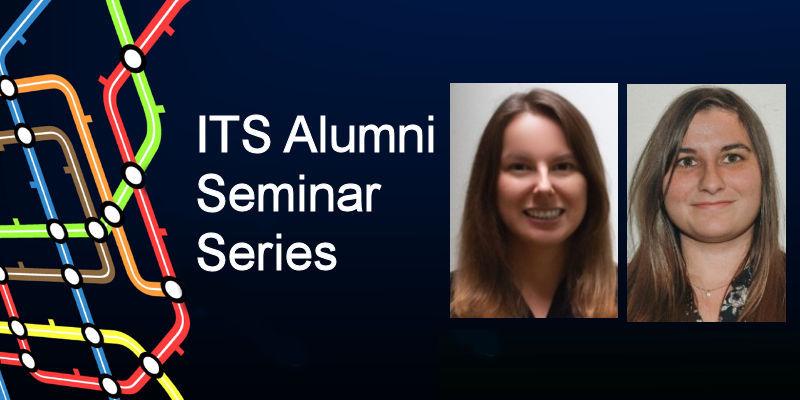 Date: Wednesday 1 December 2021, 15:00 – 16:00
Location: Online
Cost: Free
Join us for our latest free webinar presented by ITS alumni Elena Soboleva (MSc Transport Planning 2019) and Sarah Krauze (MSc Sustainability in Transport 2019)
Access: to join the seminar online visit https://global.gotomeeting.com/join/479717093
Abstract: Elena and Sarah will present their experiences of gaining employment after graduation from ITS. They will offer their advice on what they felt went well during the recruitment and interview process and things they would do differently. They will give an insight into their early career highlights and how their careers have developed since graduating.
Biog: After completing her Masters degree, Elena started working with Momentum Transport consultancy where her main specialisation was crowd and traffic modelling. Within a year she was promoted from a Graduate Consultant to a Consultant. She was one of a few international graduates who secured job opportunities in the UK after inititially being refused because of the visa requirements.
Sarah has recently joined WCYA as a Transport Planner where she is working with the 6 West Yorkshire districts to enable successful scheme bids, improve active travel facilities and public realm in the region. She also works with consultants to ensure scheme designs and aims align with those of the West Yorkshire Mayor, the Combined Authority itself, and the climate emergency. Sarah has previously worked for AECOM and also undertook an industrial placement with them. Read more about Sarah here
Both of our speakers have been part of the ITS Employer Days and therefore have valuable experiences from both sides of the table.
There will be a Q&A session at the end of the presentation curated by Dr James Tate and everyone is encouraged to participate.
Please ensure your camera and microphone are switched OFF during the presentation to help preserve bandwidth and minimise any disruptions.
If you have any queries please email J.Cleaver@leeds.ac.uk
We look forward to seeing you.