How marine science is providing insights into soil fertility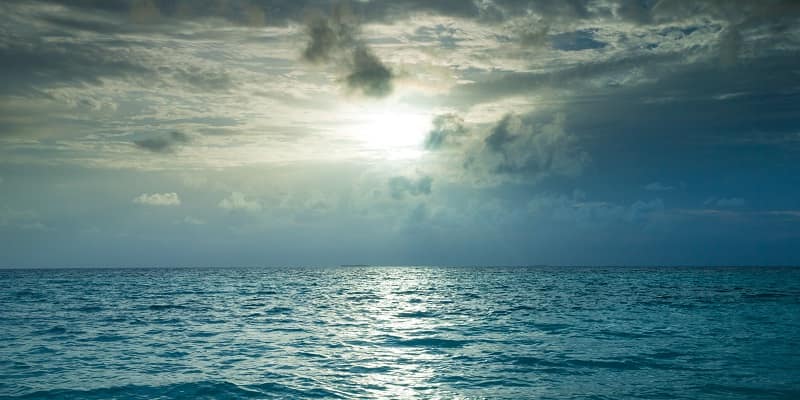 Understanding the complex micro-scale processes by which soils store carbon is crucial for developing new farming practices that keep carbon locked in soils. Unravelling this complex puzzle is moving closer through a collaboration of marine and soil scientists at the University of Leeds and colleagues at other UK universities.
Professor Caroline Peacock is a marine biogeochemist and expert in the processes controlling the cycling of carbon and trace metals between seawater and marine sediments. Her research into the interactions of minerals in marine sediments with seawater are providing valuable insights for soil scientists into the complexity of terrestrial soils.
Phytoplankton in seawater control drawdown of atmospheric CO2 into the oceans and so have a large influence on climate. They depend on trace metal concentrations in seawater for their basic metabolic processes, which is what drives researchers' interest to better understand the cycling of trace metals and carbon in the marine geochemical environment. Many of the processes that control metals and carbon in seawater are very similar to terrestrial systems, but can be more straightforward to study, so scientists currently understand more about the control mechanisms in marine sediments than in soils.
"While there are obviously large differences between seawater and marine sediments vs soils and soil pore-water, many of the processes that control the distribution of the bio-essential elements are very similar," explained Professor Peacock. "These elements are controlled by atomic-scale interactions with minerals in marine sediments and these same minerals are also present in soils." 
Just getting underway is 'Locked Up',  a recent NERC-funded large grant investigating the mineralogical and microbial processes controlling the cycling of carbon in sediments and soils. It is led by the UK Centre for Ecology and Hydrology and involves Professor Peacock with soil scientists Professor Steve Banwart, Joe Holden and Pippa Chapman at the University of Leeds, along with researchers from Lancaster University and University of Sheffield. 
The project builds up from experimental investigations at the atomic scale on mineral surfaces to examining how those processes develop into the complexity of soil. Field scale experiments will be the final stage. The small-scale findings will feed into modelling experiments which are running in parallel, building a predictive model for which types of soils best sequester carbon and which are best for fertility and agriculture. The aim is to produce useful models for informing sustainable land management practice in the future.  
Professor Peacock's team is working on the problem of how soil aggregates form. These aggregates, or 'crumbs' of the soil, form from the minute interactions between carbon and minerals and are how carbon is bound up into soil. 
Although soils store carbon, to be agriculturally productive and fertilise crops, the soil needs to turn over the carbon through microbial action, so a delicate balancing act is needed. An alternative approach to future land use could be to identify which soils are best at sequestering carbon based on their mineralogical and microbial content and then leave these with no tillage or disturbance as a carbon repository. "It would be a huge leap forward to be able to identify which soils are best, from a mineralogical and microbial position, to store carbon or to be productively fertile for agriculture", said Professor Peacock, "If we know much better what is controlling the carbon storage in each soil type, we would be in a much better position to know which to use as agricultural soils."
Contact us
If you would like to discuss this area of research in more detail, please contact Professor Caroline Peacock.