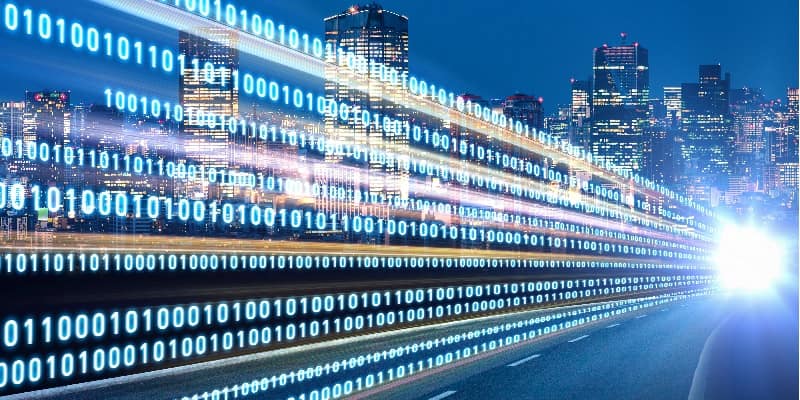 Many of the problems facing society globally are complex, require a multidisciplinary research approach and cross sectoral boundaries. Traditional data sources alone have often proved inadequate in the search for solutions. Research under the Digital Futures theme, a part of the 'Big Data' genre, aims to harness the potential of new forms of digital data to generate policy relevant insights for the transport and related sectors (energy, health, safety, security, society and more).
Some of the challenges we seek to address:
Over time, the use of conventionally fuelled vehicles for regular travel has contributed to city pollutant levels, inactive lifestyles with associated health burdens, congested roads and demand for scarce energy resources.
Increasing digitalisation challenges existing business models for the services (transport and others) that individuals need in order to access: employment, recreation, education, health, retail services and social engagement. This raises questions around the curation of data which may have societal or commercial value for purposes for which they were not originally generated.
Technology advances and the rapid expansion of cyberspace, particularly connected digital technologies in and around the transport system, also bring ethical and resilience issues to the fore.
A fundamental shift towards more user-orientated transport systems, with tailored and seamless transport services and 'mobility as a service', places demands on digital services and requires reliable supporting technologies.
This theme is characterised by the collection, analysis, interfacing, visualisation, curation, eco-systems and new policy contribution of large, complex data sets. These often involve new technologies or New and Emerging Data Forms (such as GPS, tap-in-tap out, social media, on-line transactions, fixed-base and pervasive sensors).
Example Research Areas include:
Methodologies for data harvesting, wrangling, imputation, interfacing, fusion etc to take multi-source and potentially discontinuous new data into actionable information
The design of new digital 'interventions' (such as incentives schemes) using persuasive technologies. These may be smartphone app based, and part of a behavioural approach to demand management
Dynamic visualisation of multi-layer, multi-source data to support interpretation of complex data by decision makers in the transport and related sectors
The analysis and utilisation of new large scale high resolution mobility data ('Track and Trace') from smartphone location to support the development of policies that generate benefits across the transport, health and other sectors.
Research into individuals' perceptions, use and acceptability of new digital technologies in the transport context
The interfacing of new data with established (and newly developed) models relating to the transport system, allowing, for example, scenario exploration and micro-level impact analysis.
Exploration of the contribution of user generated content (such as social media or individual location data) to the better management of the transport system and in complement to existing 'intelligent transport systems'.
Collaborations and partnerships:
We collaborate with academic, policy and practitioner partners globally, such as the World Resources Institute (WRI), UNHabitat, in European Universities and SME in Italy, Sweden and the Netherlands. Nationally we work with The Alan Turing Institute, and the Urban Observatory. The theme has close links with the Leeds Institute for Data Analytics and the Consumer Data Research centre.
Contact:
The theme is co-led by Professor Susan Grant-Muller and Dr Kate Pangbourne