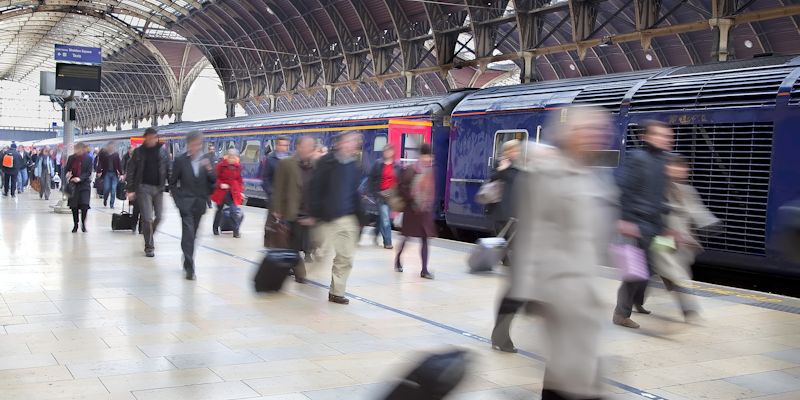 The Institute for Transport Studies has been providing training for transport professionals for many years, through a variety of specialist short courses. The courses cover skills and knowledge needs for transport professionals of all levels and are regularly updated to reflect changes in the sector.
The courses are typically 1-5 days duration and normally take place at the Institute for Transport Studies. They are recognised by the professional bodies (e.g. ICE, IHT, CILT, TPS), and so will contribute to your professional development requirements.
View our current transport short courses.
Research-led courses
Staff who teach on the short courses are active in research and consultancy, as well as delivering the wider postgraduate teaching at the Institute for Transport Studies. External experts also contribute to the courses, with relevant topics covered by those recognised in the sector as leading the field – whether from the public sector, consultancy or industry.
Entry route to postgraduate study
Short courses can also provide an entry route towards working for a postgraduate qualification. Participation in certain short courses, together with successful completion of assessed work, leads to credits (normally 15 credits) that can be considered as prior learning when applying for postgraduate programmes such as the 'Postgraduate Certificate in Transport' (which requires attainment of 60 credits) or one of our Masters programmes in transport.
For more information please contact cpd@its.leeds.ac.uk as you will need to formally apply to be a student at the university to do this route.
Bespoke training
Alternatively, the courses can be offered elsewhere according to the precise needs. If the distance to Leeds or overnight accommodation costs cause problems, you may be interested in having one of our courses brought either to your office or to a location nearby (this is relevant not only for the UK but abroad also).
A big advantage is that we can adjust the course to suit your particular needs. Such a course could be provided either for your organisation alone, or in conjunction with other organisations in your area; we will arrange suitable premises if required. This in-company or bespoke training can be the most cost-effective approach if your organisation has a number of staff it wishes to train – please contact us to discuss the possibilities.
Online CPD course
Transport Systems: Global Issues and Future Innovations
Join this online course and discover how the transport sector can develop infrastructures that meet the needs of a 21st century population. In this course you will learn about the challenges faced by the transport sector and learn how emerging technologies can address global issues.