Research project
SPADE – Soil Pollution Assessment Delivery
Start date: 1 January 2022
End date: 30 November 2022
Funder: Research England
Value: £20,000
Primary investigator: Dr Laura Carter
Co-investigators: Felicity Elder, Andrea Garduno Jimenez, John Nightingale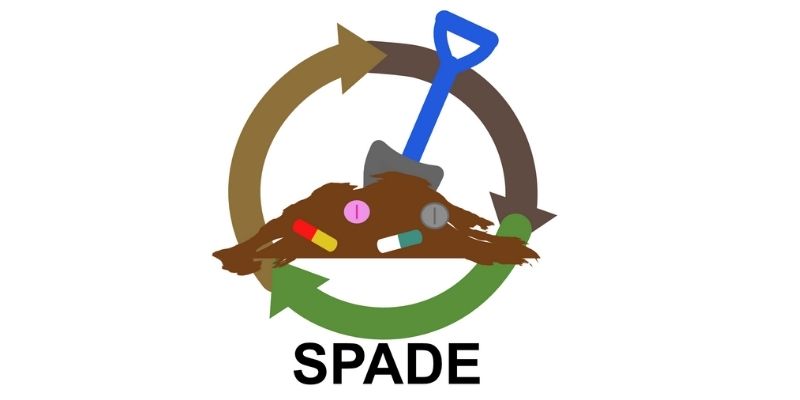 Your countryside needs you…..
Complete this short survey to sign up to our soil sampling campaign and be in with a chance to win a comprehensive chemical and physical property analysis of your soil.
Organic soil amendments offer a means of meeting crop nutrient demands in a sustainable way. However, the practice is not fully understood in terms of environmental impacts.
Our project is designed to better understand the potential benefits and drawbacks of using organic soil amendments such as:
Slurry
Manure
Wastewater-derived products (sludge or liquid fertiliser)
Compost
Urea
These amendments can contain a wide variety of chemical pollutants including human and veterinary medicines, personal care products, pesticides and industrial chemicals. These pollutants can effect living organisms, and their fate and persistence is poorly understood within the soil environment.
Research is underway in our team at the University of Leeds to understand this further.
<iframe width="560" height="315" src="https://www.youtube.com/embed/-4b817RlV18" title="YouTube video player" frameborder="0" allow="accelerometer; autoplay; clipboard-write; encrypted-media; gyroscope; picture-in-picture" allowfullscreen></iframe>
If you use organic fertilisers on your land... we need your help!!
In July 2022 we will be undertaking a sampling campaign to determine how the use of organic soil amendments can change the composition of soil, and whether this practice could lead to any contamination of the soil.
If you currently use soil amendments, join our UK wide mapping exercise. We would require a small soil sample from land which has a history of organic amendments. The soil sample can either be shipped to the University of Leeds in a prepaid sampling box or we will visit the farm to collect the sample directly. In return for your help, we can share with you the results from our chemical analysis and information regarding what this means for your soil and crop health (all results will be kept confidential). We are also offering five sets of soil characterisation analysis for physical and chemical properties – successful participants to be selected at random.
We are keen to engage with as many people as possible and are happy to deliver talks to interested groups or provide more information about our research.
Further information
Please contact Felicity Elder (f.elder@leeds.ac.uk) or Laura Carter (l.j.carter@leeds.ac.uk).
Register for the soil sampling campaign on the sign-up sheet.