Big Data 'predictions' could improve emergency response and policy in cities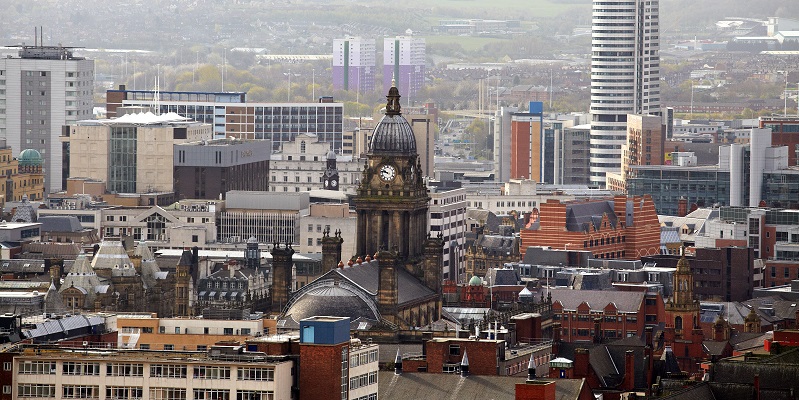 Through advanced data science, researchers are offering insight that could change the way we understand and respond to crime and health issues in urban life.
The Dynamic Urban Simulation Technique (DUST) is a European Research Council (ERC)-funded project, led by Dr Nick Malleson. DUST overcomes limitations of current techniques by using cutting-edge data science methods. It is focused on using big data to understand and manage cities, and to assess how they react to civil emergencies, such as flooding, earthquakes, or a terrorist attack, for example.
The research simulates the where the population is likely to be during a disaster. It is used to provide contextual information on the behaviour flows of citizens to organisations at the time of the emergency, so that they can better prepare their management strategies in advance of the event.
Researchers in the Centre for Spatial Analysis and Policy are combining the data science techniques of 'data assimilation' and 'agent-based modelling' to offer accurate, real-time predictions of the 'ambient population.' Their research involves using data that is synthetic, based on information such as 'counts' of people, so it is entirely anonymous.
The work could potentially enable organisations such as Leeds City Council to better understand rates of crime, and to assess the impacts of air pollution on peoples' health by more accurately estimating their exposure to it.
"The strong geographical element, relating to people moving in spaces, is crucial; it helps us to provide valuable insights to our work with the Police and Leeds City Council, so that the research can be applied to improve cities in the future," said Dr Malleson.
Current simulation techniques, such as Agent Based Modelling (AMBs) usually involve making predictions based on historic data, such as censuses and surveys. However, the model alone is not able to incorporate data that continually changes, such as social media, phone use, and transport.
Addressing this major limitation, DUST combines 'data assimilation' with ABMs for an accurate estimate of where the population are in the moment. As a real-time management tool, it can draw on this current, evolving data to construct reliable picture of the events taking place.
The strong geographical element, relating to people moving in spaces... helps us to provide valuable insights to our work with the Police and Leeds City Council… to improve cities in the future.
Simulating urban flows
DUST follows Simulating Urban Flows (SURF), which was made possible by the Economic and Social Research Council's (ESRC) Future Leaders scheme. The project, also led by Dr Malleson, used advanced computer simulation techniques to give insight into how people move around cities.
The research has the potential to shed light on discoveries that could influence air quality laws in the UK and Europe. Ultimately, it could lead to an improvement in health on a national scale.
An 'ambient population' is the average total of people in or passing through a certain area over a 24-hour period. Studying this group gives the benefit of having data that is responsive, and a true reflection of people's interactions. It shows where people spend their time, rather than where they live. Therefore, it is more likely to show how people could potentially be affected by an event at a particular time and place.
Analysing crime rates is a key focus of SURF, which gives estimates of where the population is likely to be at a given time. The data help to better understand whether a crime rate is higher or lower than expected by taking in to account the number of potential victims; something that is difficult to do if you don't know when different parts of the city are busy.
Exposure to air pollution is another key focus of SURF. Previously, people were deemed as being 'at risk' of pollution, based on the location of their home. However, many people will be exposed to pollution away from their home, while carrying out activities such as shopping, commuting, or visiting family.
SURF estimates where people might be, when they are travelling and interacting in society, to provide a more accurate picture of how they may be exposed to pollution.
Partnerships
As part of the five-year N8 Policing partnership, Dr Malleson and his team are working with police forces to apply the data so that it can be used within a local setting. Through GeoCrimeData, crime analysts and modellers could also benefit from these new datasets.
Dr Malleson is also leading part of a project in partnership with the Consumer Data Research Centre (CDRC). He is applying advanced spatial analysis and modelling techniques to reveal new insights into crime using dynamic Big Data sources.
Dr Malleson said: "The policy focus of our research is clear. While our work is primarily methodological, we're improving our understanding how cities work with the aim of influencing policymakers.
Contact us
If you would like to discuss this area of research in more detail, please contact Dr Nick Malleson.