Helping major global retailers maximise profits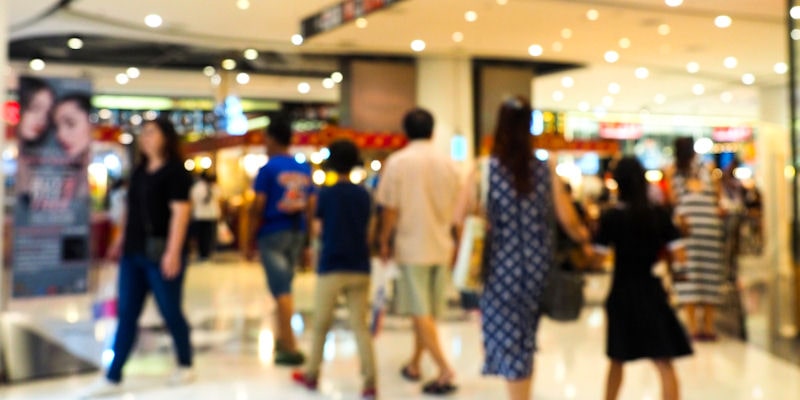 Major brands can maximise profitability as a result of computer modelling software developed by School of Geography researchers. The models, which are about population movements in cities, allow large retailers to reconfigure their entire networks so that they better fit changing market conditions.
Companies including Ford, Exxon, HBoS and Asda-Walmart have used the software developed by GMAP, a spin-out company from the University of Leeds. Government agencies have also optimised resources in policing, education and healthcare, by using the software.
The School of Geography has a strong tradition in modelling population movements around cities and regions. In particular models have focused on the flow of customers from residential areas to retail outlets, analysis of long-term retail trends and consumer behaviour according to age and location.
The GMAP spin-out company, developed in the 1990's from this research, to provide software algorithms which help businesses formulate retail network plans and strategies. It is now privately owned but retains close ties to the School and has evolved to support retailers with a wide range of issues from property management and financial planning to marketing and merchandising.
The two modelling software products, Microvision and Retailvision, bring together a variety of data including information about customers, retailers, accessibility and brands to provide insight on a range of tactical and strategic issues.
Professor Mark Birkin and Professor Martin Clarke, who are part of the algorithm development team, have used their analytical techniques directly with the Post Office. Their focus has been to improve decision making to reduce costs and enhance product access, in a network which serves more than 20 million customers each week.
Impacts on global brands
Major global brands such as Volkswagen and Adidas have used Microvision to expand their markets. Volkswagen group used the software to plan an integrated dealer network strategy across Europe and India for its four brands: VW, Audi, Seat and Skoda. This has enabled Volkswagen to develop specific recommendations for optimal dealer locations to achieve future sales targets.
Adidas used Microvision to develop a presence and branded stores across the countries of the Asia-Pacific region and 45 cities in the China.
Exxon Mobil have used Microvision since 2001 to plan forecourt services across Europe, Canada, South America and the Asia Pacific region. This provides strategic planning for all their fuel, convenience stores, quick service restaurants and carwash facilities.
Other clients using Microvision include Greggs, Ladbrokes, Clarks, John Lewis and Mothercare. There is now a Japanese subsidiary of GMAP, which uses University of Leeds modelling tools to assist a range of clients including beauty product manufacturer L'Oreal.
Find out more
Visit: REF impact case studies