Research project
DecarboN8 Network+
Start date: 1 September 2019
End date: 31 August 2023
Funder: EPSRC
Primary investigator: Professor Greg Marsden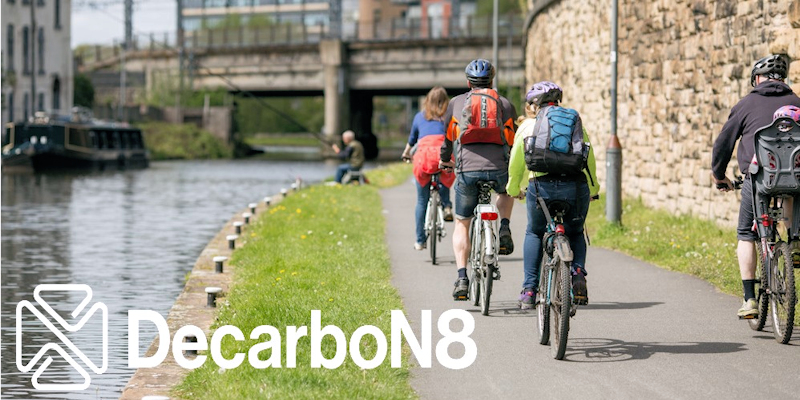 DecarboN8 is an EPSRC Energy Programme funded network seeking to bring together business, government and academia across the North of England to create an innovation ecosystem and test bed environment which allows us to trial and accelerate the adoption of low carbon transport solutions.
In particular, in working across the North, we are looking to take a place-based approach recognising that different solutions might be needed for different types of area – but recognising that sometimes we might need this to be joined up and consistent in order to get benefits at scale.
External investigators
Professor Kevin Anderson (University of Manchester)

Professor Karl Whittle (University of Liverpool)

Dr Sara Walker (Newcastle University)

Dr Danielle Densley Tingley (University of Sheffield)

Dr Hongjian Sun (Durham University)

Professor Monika Büscher (Lancaster University)

Dr Samarthia Thankappan (University of York)

Dr Nicola Spurling (Lancaster University)

Dr Delia Dimitriu (Connected Places Catapult).
Partners and Collaborators
Shona McCulloch (Network Co-ordinator)

Kadambari Lokesh (Post-doctoral Research Fellow)

Tina Shield (Administration Assistant).
Project website