Research project
Addressing health inequalities in Leeds: A pilot healthy eating intervention evaluation with a Third Sector Community Organisation and people from African Caribbean communities
Start date: 1 December 2022
End date: 31 July 2023
Value: £93,000
Primary investigator: Dr Sally Moore
Co-investigators: Dr Peter Ho, Ms Aashna Kundra
External co-investigators: Dr Tanefa Apekey (University of Sheffield) Esther Bissell, Feel Good Factor, Leeds, UK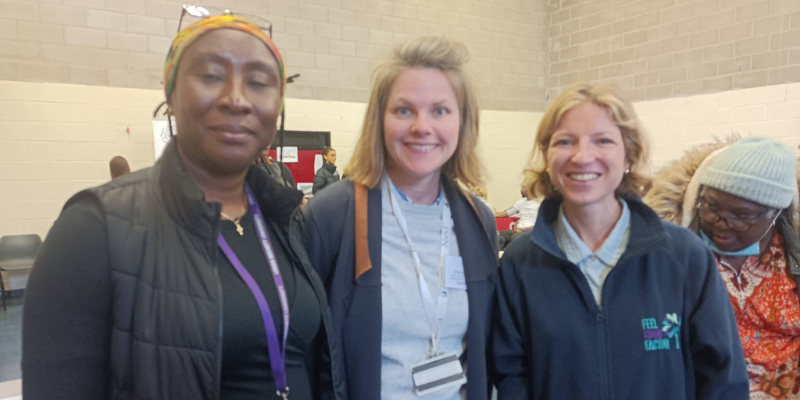 This project responds to the need to address inequalities in food and health experienced by those from African Caribbean backgrounds in Leeds.
The aim is to undertake a pilot intervention with the Third Sector in Leeds, and an initial evaluation of the use of newly co-designed resources, and the potential impact of these on food behaviours of service-users. The project will also explore the potential impact of the intervention and associated resources on levels of cultural competency of practitioner staff at a Leeds Community Organisation.
Impact
Planned impact on the target population's food related behaviours and corresponding health outcomes is anticipated to stem from the availability of this targeted and co-developed intervention vehicle, and associated policy.
Downloads
Recipe and healthy eating resources which have recently been co-designed together with community participants at Feel Good Factor Leeds are freely available here
Prior work led by Dr Tanefa Apekey and Dr Sally Moore and University Nutrition Programme Students to co-design the resources is described here