Adithya Sridhar
Course: Food Product Innovation MSc
Year of graduation: 2022
Nationality: Indian
Adithya Sridhar is a Food Quality and Innovation MSci Alumnus, having studied at the School of Food Science and Nutrition.
<iframe width="560" height="315" src="https://www.youtube.com/embed/SzD_k8zniA4" title="YouTube video player" frameborder="0" allow="accelerometer; autoplay; clipboard-write; encrypted-media; gyroscope; picture-in-picture; web-share" allowfullscreen></iframe>
Adithya chose to study at Leeds after finding that the course "is one of the finest with respect to cutting-edge development". He felt that the course was "well-structured with a mix of team-based learning" and "self-learning, in addition to research", leading him to choose the University of Leeds "amongst other Universities globally."
Best aspects of the course
The course has a good blend of theoretical and practical knowledge … allowing us to understand and analyse different markets, in addition to helping us create a product idea from concept to market launch.
Adithya particularly emphasises the soft-skills that you develop though the team-based learning, which creates "a positive environment with respect to the sharing of knowledge, communication, understanding each other culturally and appreciating other point of views".
"I felt the team working aspect has been an amazing experience for me. Learning to work as a team and communicating with international colleagues helped me harness my soft skills in addition to developing a global perspective… In addition to this, the city of Leeds offers a cultural diversity."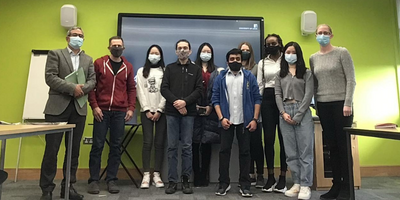 "I was also honoured to be elected as a course representative for my course allowing me to enhance my leadership skills, helping me assist the staff and school representatives as well as gathering and addressing student concerns through student-staff forum meetings."
Exciting projects
"The course is packed with projects, stretching throughout the year." Adithya participated in "a lot of case study-based projects and assignments" which provided him with an "immense practical knowledge".
"To give you an example, my product development project was a sourdough bread filled with foraged ingredients. Our team's goal was to target the local market and globally satisfy the consumer expectations, both with respect to flavours and taste. Currently we are working with a group of six students from different nationalities like China, Kenya, UK and India. During the process, we have been constantly challenging each other to get the best possible outcomes."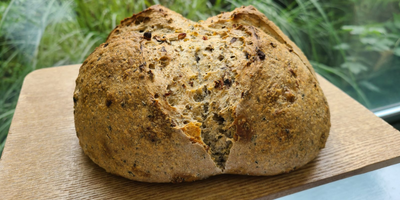 Future ambitions
With his knowledge in areas of food innovation and product development, alongside his chemical engineering background, Adithya's objective is to make a significant impact within the food industry.
"My larger focus will be more on growing the food industry, introducing aspects of sustainability and reducing food wastage. During this process, providing innovative business solutions and working with teams to fulfil organisational needs will be my goal."
Adithya's interaction with "the finest minds in the field" helped him "gather good knowledge with a professional understanding."
"To summarize, time/people management, networking and adherence to strict deadlines are few skills and experiences which Leeds has helped me improve during the course tenure. I am quite confident that these would help me face the competitive world effectively."
Advice for students
"This programme requires you to think outside the box" and encourages you to "become a team player, which is a requirement within the industry."
If you are looking to carve out a niche by creating innovative food products based on upcoming trends and scaling up your new product from scratch satisfying consumer demands/expectations, then this course would be the right choice!
Join us
Learn more about the postgraduate degree programmes offered by the School of Food Science and Nutrition.