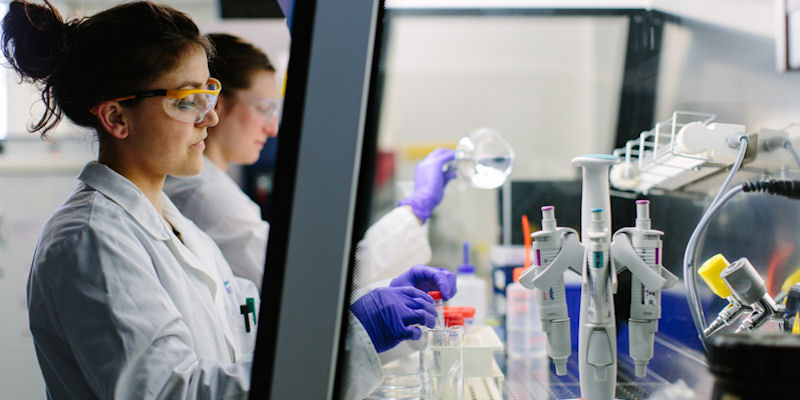 We are a world-leading multidisciplinary group investigating biogeochemical processes in experimental systems, modern environments and throughout Earth's history. Our work covers the full range of spatial scales from the interactions of ions with mineral surfaces through to the global cycling of important elements. We explore processes occurring on timescales ranging from seconds to many millions of years. We use lab based experimental work, chemical and isotopic analysis of waters, sediments, rocks and minerals, and geochemical modelling to understand:
How minerals interact with, and control, the chemistry of Earth surface environments.
Processes in Earth's critical zone, the region that supports human agriculture and most life-sustaining resources.
The cycling of elements in modern marine and terrestrial environments to explore modern biogeochemical cycles, use them as ancient Earth analogues, or to predict the behaviour of important contaminants.
The evolution of Earth's surface environment, with a particular focus on how this interacts with major evolutionary events such as the rise of multicellular life, or mass extinctions.
Our facilities include a dedicated laboratory suite which enables us to carry out our cutting edge research. We regularly host visitors from around the world both from industry and other institutions.
Our group is proud to be named after Professor Julius Berend Cohen, an experimental chemist who performed pivotal research that highlighted environmental issues in Leeds in the early 20th century. His work was a pre-cursor to one of the oldest pieces of environmental legislation.
Facilities and techniques
We have specialist facilities for:
Hydrogeochemistry
Sequential extractions
Mineral synthesis and reactions
Mineral-water interface reactions
Geomicrobiology
Isotope geochemistry
Trace element analysis of environmental samples.
More detailed information about the techniques and analyses we use can be found in our facilities directory.
Further information
View all members of Cohen Geochemistry, our research projects and recent publications.
PhD projects
We have opportunities for prospective postgraduate researchers. Find out more.
Contact us
If you would like to discuss an area of research in more detail please contact the Research Group Leader: Professor Caroline Peacock.