Environment and Development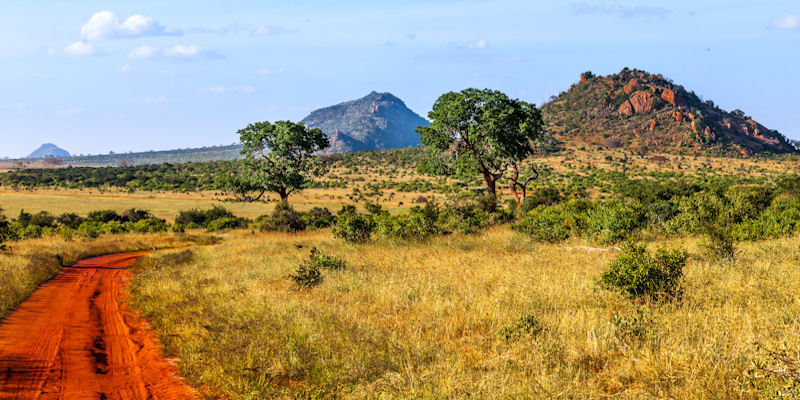 We have expertise across the natural and social sciences, with members working on issues relating to conservation, food and agricultural systems, climate change and land use, sustainable natural resource management and development, and environmental governance with a particular focus on the Global South.
We are continually developing new interdisciplinary partnerships across the University: our members actively participate in water@leeds, Leeds Ecosystem, Atmosphere & Forest (LEAF) Centre and RiDNet activities at the University of Leeds.
Many of our members are part of the ESRC Centre for Climate Change, Economics and Policy (CCCEP), the Centre for Global Development, the Global Food and Environment Institute (GFEI), and the Priestley International Centre for Climate. Our group members are involved in several of the wider School research themes, including Adaptation and Mitigation to Climate Change, and Environmental Processes, Management and Policy. We have also developed a number of partnerships with groups that are further afield, in both the UK and worldwide.
Our work covers four main themes:
Climate Compatible Development: adaptation, mitigation and development, climate change vulnerability, climate resilient pathways, climate justice.
Agri-Food Systems: climate smart agricultural pathways, climate change, food security and resilience; African agricultural systems and climate extremes.
Environmental Governance: natural resource governance and politics; multi-actor multi-level governance; multi-stakeholder and participatory processes markets and trade; partnerships and global value chains
Ecosystem Services, Biodiversity and Livelihoods: agricultural development; payments for ecosystem services; land degradation monitoring, natural resource management and policy.
Our members use a variety of research methods, often developing novel interdisciplinary and integrated approaches that enable us to have a direct impact on development practice and decision making. Please visit our members pages for more information about our expertise.
We undertake projects ranging from from UK Research Councils, large multinational interdisciplinary EU funded projects, through to donor and research consortium projects in Africa, Asia and Latin America. We have also been highly successful in securing competitive funding for independent research.
Further information
View all members of our research group, our recent projects and publications.
PhD projects
We have opportunities for prospective postgraduate researchers. Find out more.
Contact us
If you would like to discuss an area of research in more detail, please contact David Williams.