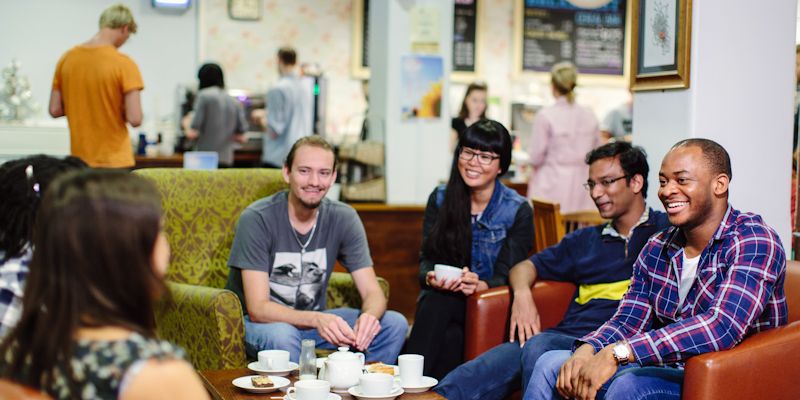 The University community is made up of a wide range of people with diverse backgrounds and circumstances, which we value and regard as a great asset.
As an international, research-intensive university with a strong commitment to student education we will create an inclusive environment that attracts, develops and retains the best students and staff from all backgrounds from across the world and supports them in delivering their ambitions, contributing to our institutional strategic aims.
You can find out more about our new Equality and Inclusion Framework (2020-25), Race Equality Framework and University statement on Black Lives Matter on our Equality Policy Unit website.
Faculty Equality and Inclusion Committee
As a part of our commitment to fairness and respect, our Equality and Inclusion Committee meet every term to discuss progress, identify issues and shape new policies.
Athena SWAN Charter
The University of Leeds has been commended for its work to support the career development of talented women working in the traditionally male dominated fields of Science, Engineering and Technology in the form of a prestigious bronze award under the Athena SWAN Charter for Women in Science. Find out more.
The School of Earth and Environment, School of Geography and the Institute for Transport Studies have received a prestigious Athena SWAN silver award, and the School of Food Science and Nutrition a bronze award from Advance HE, the national body that promotes equality in the higher education sector. These awards represents the combined efforts of all schools in the Faculty and shows the positive actions we have taken to ensure that policies, processes and ethos all promote an equal and inclusive environment for work and study.
Our Athena Swan action plan addresses topics including recruitment of female staff and students, non-permanent contracts, maximising the research power of female colleagues, mentoring, training, and the profile of women in our faculty. Our 3-year action plan was submitted with our April 2019 application. The Athena Swan self assessment team includes representatives from each of our three schools and includes postgraduate researchers, postdocs, academic staff, technical support and professional and managerial staff. View examples of some of our female colleagues in a range of disciplines and roles.
If you have comments or questions for the Athena Swan team please contact the chair Clare Woulds, e: c.woulds@leeds.ac.uk.
Working lives policies
The University has a range of policies to support colleagues at key stages in their lives.
We alsp have an onsite nursery, Bright Beginnings and holiday playschemes.
Equality related support and resources for staff
We provide practical support and information for all staff working at the university. For example, you can find out about the support services available to ensure equal access for disabled staff, find information about services available for staff who are also carers, and learn about the prayer spaces available on campus.
Staff networks
The University has a number of networks that staff can join. They bring together employees from across the University, providing peer support, networking opportunities and social activities.
Our networks include:
Equality and inclusion contacts
Each School has an equality and inclusion officer who promotes equality and inclusion issues across the Faculty and acts as a conduit between the central Equality Policy Unit and the Faculty and Schools.
Each School in the Faculty also has a number of student disability contacts whose role is to provide information, guidance and support to ensure equality of access to education for all disabled people who study at the University and to those who aspire to do so.
The University provides general and condition-specific support to disabled students, find out more on the Student Education Service website.