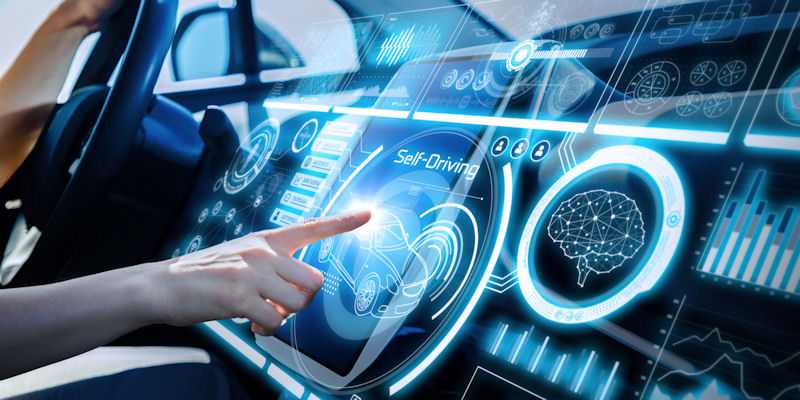 Additional co-investigators: Dr He Wang, Research Fellow Mohamed Hasan (School of Computing)
The VeriCAV project is developing an integrated test framework to allow Automated Driving Systems (ADSs) to be validated in simulation, exposing them to large numbers of complex driving situations such that developers and regulators can have real confidence in their reliability and safety when deployed on the roads. The project will go beyond scenario based testing to a paradigm where optimal test cases are generated from the space of all possible situations. VeriCAV is looking to improve the efficiency of testing by minimising human effort in supervising the huge number of tests.
As part of this approach, a test oracle will automate the evaluation of an ADS's performance during a test run and also aggregate information on the simulation setup in order to automatically create test coverage statistics. The research team at Leeds will focus on validation of the test framework by applying methodologies developed to validate operator in the loop driving simulators as well as increase the technology readiness level of realistic smart agents that are based on cognitive road user behaviour/interaction models. Smart actors are key to allowing a breadth of ADS test scenarios in simulation.
The validation approach compares the ADS's response between simulated and real environments and evaluates the ADS's performance on a number of metrics to ensure that the simulation performance is similar to that in the real world. The smart agents have been developed in prior research and their responses to the scenarios will be used to tune the simulation setup in the test oracle to find the most critical events for the testing of the ADS. In addition, the cognitive models will be compared to machine learning based approaches to understand the value of both approaches and applicability to a range of scenarios.
Collaborators
For more information on the project's collaborators, view the company websites: Horiba MIRA, Aimsun, Connected Places Catapult
Impact
The primary, long-term impact that the project supports, is the development and successful deployment of safe and acceptable automated vehicles (AVs). There are large hoped-for economical and societal benefits from transport automation.
Long-term, the global economy for AVs and AV-enabled services is projected to be worth trillions of pounds per year, and the UK government is targeting a leading role for the UK, with an estimated £51 billion annual benefit for the UK economy and 300,000 new jobs by 2030, as well as reductions in road traffic injuries and death, improved inclusive mobility, reduced congestion, and increased productivity.
Project website