100 years of Geography at Leeds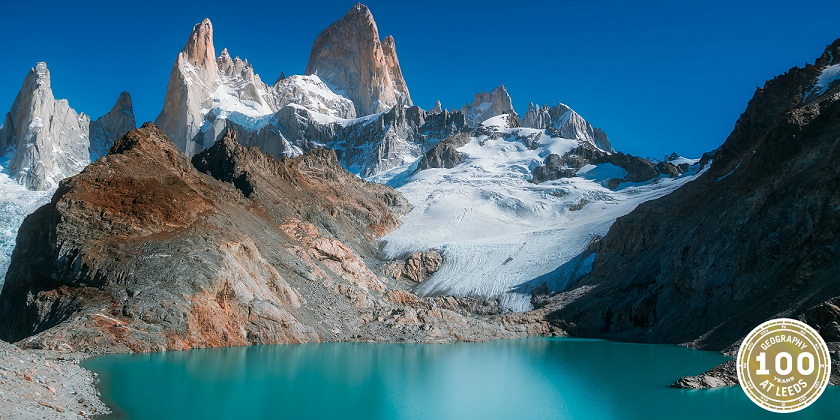 History of the School
The university was one of the earliest British universities to establish a School of Geography, following a nationally recognised need after World War One.
Before this, various types of geography, including commercial geography, had been taught at the Yorkshire College (a predecessor to the University) and in the University's economics department. This reflected an earlier and broader European interest in the use of geographical knowledge as an aid to national and international trade.
The early, inter-war years of Geography at Leeds were characterized by small numbers of staff and honours students, very few research students, and limited resources and range of topics covered. Through this period there were strong links with the Geographical Association and with the North-Eastern Railway, for whom lectures on railway geography were given. Diploma courses and summer schools were also run and there was a student Geographical Society which encouraged lectures and field excursions.
The second phase of development was that after the Second World War, when staff and student numbers gradually expanded, and a more modern curriculum developed, with more attention given to field work.
<iframe width="560" height="315" src="https://www.youtube.com/embed/Oq5xFBAaa_A" frameborder="0" allow="accelerometer; autoplay; encrypted-media; gyroscope; picture-in-picture" allowfullscreen></iframe>
Research impact
Over the past century, Geography at Leeds has grown from a department with a single academic into a large and vibrant School focused on addressing some of the 21st century's most pressing challenges. Our staff and students work at the forefront of global research agendas, leading the way in finding solutions to major social, political and environmental challenges. This exciting and impactful research is international in scope while also showing a commitment to local people and places.
We have a strong track-record of partnership and collaboration with academic institutions, businesses, NGOs and governmental bodies around the world. We also work extensively with other schools and centres across the University of Leeds, with leadership roles in cross-faculty initiatives such as the Priestley International Centre for Climate, Leeds Institute for Data Analytics, water@leeds, Cultural Institute and strong links with the Leeds Social Sciences Institute, Cities theme, and Leeds Migration Research network.
Find out more about Dr Catherine Moody's NERC Industrial Innovation Fellowship which investigates the composition of dissolved organic matter and its impact on water treatment in a changing climate.
This is a School with a clear focus on addressing the most pressing challenges of the 21st century through its research, teaching, and public engagement activities.
Professor Robert Vanderbeck, Head of the School of Geography, said: "This is a School with a clear focus on addressing the most pressing challenges of the 21st century through its research, teaching, and public engagement activities. This centennial anniversary provides an opportunity to learn from the past while redoubling our long-standing commitment to contributing to a better world."
Follow our story
We will celebrate our centennial by marking 100 moments on Twitter that capture how our staff and students are transforming our understanding of world and making a difference.
Use the hashtag #GeogLeeds100 to see our story.