Research project
Technology for Sustainability in Organisations: Case Studies in Agricultural Production (TECHSUS)
Start date: 1 May 2017
End date: 1 May 2019
Funder: EU Horizon 2020
Primary investigator: 00999422
Co-investigators: Professor Jouni Paavola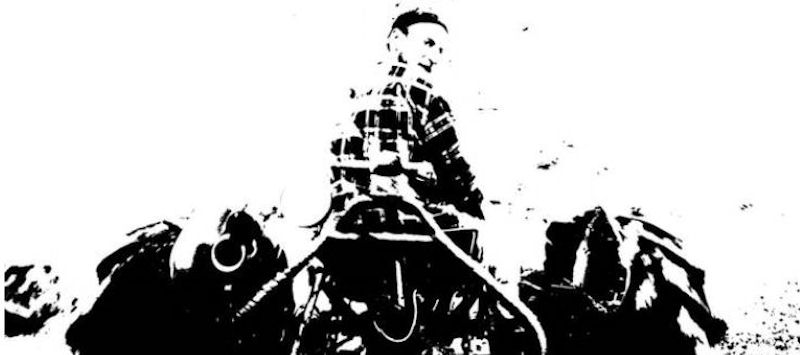 In the contemporary world, technological solutions to the ecological challenges have received a central role. Due to the robust political commitment to technological progress in environmental policy and related path dependencies, modern societies and organisations are increasingly contingent on technological systematizations. The development and adoption of increasingly advanced technological products and processes are taken for granted, and technocratic policies persist largely unquestioned.
In the context of agriculture, the prevailing ecological unsustainability is a manifold problem that has undesired, direct consequences to humans as well as to the non-human world. The appropriate responses to the sustainability problem again are contested in the agricultural practice and policy. Perhaps the most disputable question concerns the role of technology. The development and implementation of new technology is peculiarly considered to be considered both necessary in the future of food production and particularly critical in support of sustainable modes of production, as well as the problem itself. A modern agricultural practice, which aspires to reach sustainability by means of 'state-of-the-art' technology, has manifested in highly intensive farming methods and large-scale industrial production, while a more traditional agricultural practice, which aspires to be sustainable by means of 'old-fashioned' technology, is characterised by lower intensity and small-scale production. Interestingly, both ends of the high–low technology continuum argue in favour of a different mode of production as the answer to the sustainability problem.
This two-year research project seeks to shed light on the tensions of sustainability in agricultural production by investigating farmers' experiences on technology. What is the practitioners' understanding of the ecological problem, and what kind of technology can help responding to it? The study focuses on examining the prominence of technology in igniting sustainable change in agricultural practice. In terms of theory, the study builds on the ecological streams of phenomenology, economics, and organisation theory, while empirically the study focuses on arable land farming in the UK.
The Scientific Advisory Board of the project consists of the Professor Jouni Paavola (Supervisor), Professor Robin Holt (Copenhagen Business School, Denmark), Dr Claire Waterton (Lancaster University, UK), Dr Vincent Blok (Wageningen University & Research, The Netherlands), and Dr Tere Vadén (University of Tampere / BIOS, Finland).
This project has received funding from the European Union's Horizon 2020 research and innovation programme under the Marie Sklodowska-Curie (Individual Fellowships, MSCA-IF-EF-RI) grant agreement No 707652.
Seminar series
The project organises Ecology and Technology Seminar Series in cooperation with the Sustainability Reseach Institute (SRI) at the University of Leeds. The seminar series questions the brodly accepted assumption that the solution to the ecological crisis is mainly technological. The seminars take place at 3-4 PM in the School of Earth and Environment room 10.125.
16 Nov 2017 // Shape up or ship-out? Techno-farmer-fixes for distributed, wide-scale problems // Claire Waterton, Lancaster University
30 Nov 2017 // What does philosophy of oil tell us about technology? // Tere Vadén, BIOS Research Unit
11 Jan 2018 // A process study of craft, creativity and entrepreneurship // Robin Holt, Copenhagen Business School
25 Jan 2018 // Biology, technology and social innovation // Karl Johan Bonnedahl, Umeå University
1 Feb 2018 // Hölderlin and human-nature relations // Alison Stone, Lancaster University
8 Feb 2018 // Nothing else matters: Toward an ontological concept of the materiality of the Earth as uncorrelated being in the age of global warming // Vincent Blok, Wageningen University
22 Feb 2018 // Revisiting the concept of nature // Pasi Heikkurinen, University of Leeds
Other activities
Co-organisation and co-chairing (with Toni Ruuska, Marko Ulvila and Kristoffer Wilén) After the big picture: Degrowth and post-capitalist ecologies conference track at the Finnish Society for Environmental Social Science (YHYS) conference, 23-24 November 2017, Turku (Finland).
Co-organisation and co-chairing (with Toni Ruuska) Business and the Anthropocene conference track at the Corporate Responsibility Research (CRR) conference, 13–15 September 2017, Seville (Spain)
Related publications
Heikkurinen, P. (2017). Degrowth by means of technology? A treatise for an ethos of releasement. Journal of Cleaner Production, doi: 10.1016/j.jclepro.2016.07.070.
Heikkurinen, P. (2017). The relevance of von Wright's humanism to the contemporary ecological thought. Acta Philosophica Fennica, 93: 449-463.
Related presentations
Heikkurinen, Pasi (2017). Of Naturafobia. The Finnish Society for Environmental Social Science (YHYS) Colloquium, 23-24 November, Turku (Finland).
Heikkurinen, Pasi; Kuokkanen, Anna; Russell, Sally; Ruuska, Toni (2017). Ecological problems in mind and matter: Productivist organisation as a nexus of burnout and overshoot. Corporate Responsibility Research Conference, 13-15 September, Seville (Spain).
Heikkurinen, Pasi (2017). Ecophenosophy: A response to the Anthropocene. British Society for Phenomenology Annual (BSP) Conference, 11-13 September, Brighton (UK).
Heikkurinen, Pasi (2017). Technology in between humans and nature. Peaceful Coexistence Colloquium, 6-9 June, Pyhätunturi (Finland).
Heikkurinen, Pasi (2017). Reversing the great transformation: How can actors, practices, and structures reduce matter/energy throughput? Sustainability Science Day, 11-12 May, Helsinki (Finland).
Heikkurinen, Pasi (2017). Is everything now transformative? The American Association of Geographers (AAG) Annual Meeting, 5-9 April, Boston (USA).