Research project
PETGAS Phase 3
Start date: 7 January 2016
End date: 31 December 2020
Funder: Energie Beheer (EBN)
Primary investigator: Professor Quentin Fisher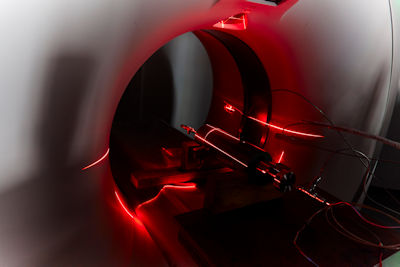 The Petrophysics of Tight Gas Sandstones (PETGAS) project has been hugely successful in generating a high quality database of the petrophysical properties of tight gas sandstones and using bespoke software to visualize the results to increase understanding of key properties.
The project has led to new understanding of key controls on the petrophysical properties of tight gas sandstones and created a new data visualization/software tool PETMiner. A key aim of PETGAS is to create An Atlas of the Petrophysical Properties of Tight Gas Sands, which will include detailed descriptions of the properties of individual samples (e.g. porosity, gas and brine permeability, Hg-injection characteristics, diagenetic history, mineral composition) as well as individual sections including:
A detailed description of the analytical methods used and developed during the research project.
Use of electrical resistivity, NMR, density logging, sonic velocity tools for characterising tight gas sandstone reservoirs (e.g. gas saturation, permeability, stress dependence of permeability etc). Special attention will be given to how a combination of results from these tools can enhance reservoir characterisation.
Controls on the petrophysical properties of tight gas sands (e.g. diagenesis, grain-size, stress etc).
Stress dependency of permeability and relative permeability of tight gas sands.
Implications of results for production strategies in tight gas reservoirs.
Project website