Research project
Harnessing multiple benefits from resilient mangrove systems
Start date: 1 September 2017
End date: 28 February 2021
Funder: Newton Fund
Value: £500,000 (FEC)
Primary investigator: Professor Claire Helen Quinn
Co-investigators: Professor Lindsay C. Stringer
External co-investigators: Dr Hue Thi Van Le, Central Institute for Natural Resources and Environmental Studies, Vietnam National University; Dr Nga Thi Thanh Pham, Vietnam National Satellite Center, Vietnam Academy of Science & Technology; Dr Van Tan Dao, Faculty of Biology, Hanoi National University of Education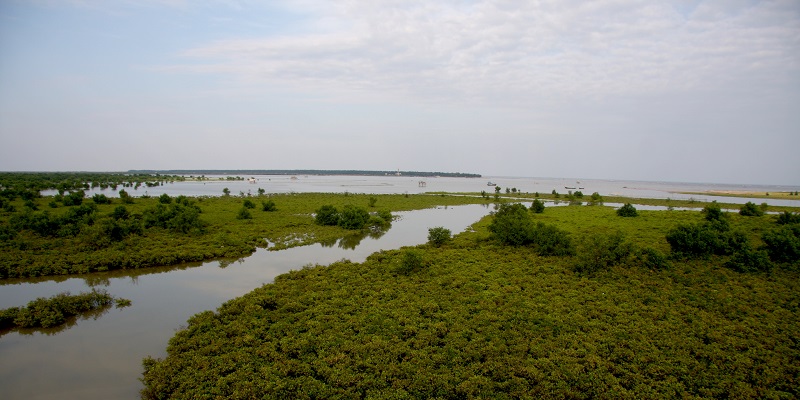 Managing interactions between human activity and mangrove systems is challenging. To inform coordinated stakeholder responses that support mangrove conservation and development, it is necessary to first understand how human-mangrove interactions influence resilience and ecosystem service delivery.
This project evaluates socio-ecological resilience in mangroves and explores management options that maintain resilience and enhance the delivery of benefits and services to multiple groups. This is achieved by investigating mangrove systems in northern Vietnam.
Impact
By enhancing management of mangrove social-ecological systems for resilience and delivery of ecosystem services, we will:
Better equip mangrove-dependent communities to participate in mangrove governance and improve their access to mangrove benefits and diverse and sustainable livelihoods options
Improve tools and evidence for decision-makers, facilitating the development of policy that can enhance the delivery of services to support a sustainable fisheries sector
Increase available data and evidence for NGOs and donors, enhancing understanding of mangrove systems and sustainable management options
Build the capacity of academics for social-ecological systems and resilience research, enabling response to interdisciplinary challenges
Publications and outputs
Quang NH, Quinn CH, Stringer LC, Carrie R, Hackney CR, Van Hue LT, Van Tan D, Nga PTT. 2020. Multi-Decadal Changes in Mangrove Extent, Age and Species in the Red River Estuaries of Viet Nam. Remote Sensing.12(14)
Stringer LC, Quinn CH, Le HTV, Msuya F, Pezzuti J, Dallimer M, Afionis S, Berman R, Orchard SE, Rijal M. 2018. A new framework to enable equitable outcomes: resilience and nexus approaches combined. Earth's Future.6(6), pp. 902-918
Quinn CH, Stringer LC, Berman R, Le HTV, Msuya FE, Pezutti JCB, Orchard S. 2017. Unpacking Changes in Mangrove Social-Ecological Systems: Lessons from Brazil, Zanzibar, and Vietnam. Resources. 6(1)
The top image is courtesy of Dao Van Tan.