Ellen Dyson
Course: Sustainable Food Systems MSc
Nationality: British
Ellen Dyson is a post-graduate student, currently studying the Sustainable Food Systems MSc at the University of Leeds.
The most enjoyable element to the course
As a result of winning a competition, Ellen was given the opportunity to produce a publication alongside one of her peers, multiple leading academics, industry professionals, and civil society specialists.
The competition was hosted by Ellen's professor, Louise Dye, who is also an International Life Sciences Institute (ILSI) Global Board Co-Chair.
The best two 300-word summaries of the publication's subject were chosen to compose the publication and attend the ILSI Annual Symposium in Brussels. The trip was fully funded by ILSI and the University.
"The publication was about a roundtable discussion, held by ILSI, where the topic was the impact of the Ukraine-Russia conflict on global food supply chains and immediate actions that should be taken to mitigate these impacts."
The conference was an amazing opportunity to network with some of the best scientists in their fields, and as a result of this I am exploring the opportunity of an internship at ILSI Mesoamerica in Costa Rica next year.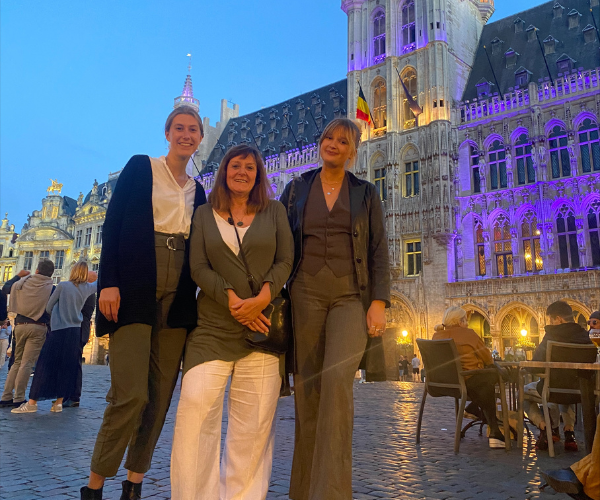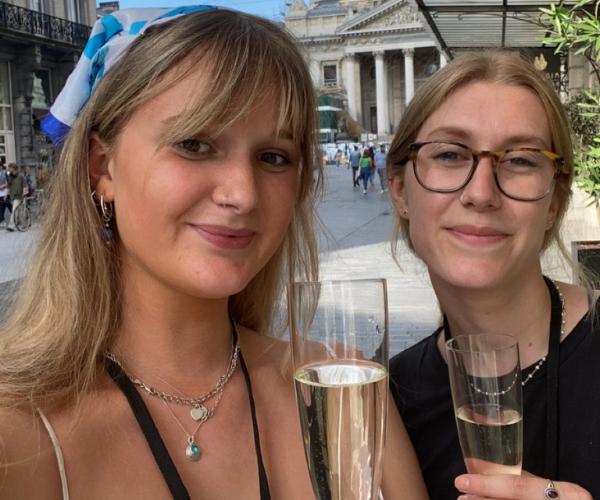 Exciting projects
As well as the publication with ILSI, Ellen is currently working on her final research project, which involves exploring the impact of different sustainable land management practices on soil health.
"I am doing fieldwork at the University's farm alongside a post-doc and then assessing soil health parameters in a lab. The data that I collect and analyse will be used by the FIxOurFood project, which is funded by the £47.5m 'Transforming UK Food System, Strategic Priorities Fund Programme' delivered by UKRI, in partnership with the Global Food Security Programme, BBSRC, ESRC, MRC, NERC, Defra, DHSC, PHE, Innovate UK and FSA."
The project is 2 years, but my data will be used within their publication, so I will be a co-author of this paper.
What aspect of your course inspires you?
"My course inspires me in many aspects. Coming from a biological background, I am particularly interested in the sustainable food production and nutrition side of things...
Sustainability is something that I am incredibly passionate about, hence why I chose the course, so I find scientists that devote their research to improving the sustainability of the food system inspiring."
Being taught by some of these scientists has been amazing and the content of the course has given me hope for the future of society and the planet.
Making an impact
Ellen's studies have used a multidisciplinary, problem-based learning approach to investigate the environmental, social, and economic sustainability of the food system and generate ideas for solutions to current issues.
"Whether it's making food production more environmentally sustainable, making food more accessible to those suffering from food poverty… or reducing negative health implications associated with over-nutrition… this course covered all aspects of the food system from farm to fork."
Future goals
"I have multiple ambitions. Next year I have a 6-month internship at the NHS, before I plan on backpacking in South America for 6 months."
"After that I would like to either live and work abroad, perhaps in Spain or Australia in the sustainable food field or apply for the NHS scientist training programme."
I have gained invaluable experiences, friends, and connections through taking this masters course. If you have a passion for sustainability and food, then this is the course for you.
Join us
Discover more about our post-graduate degree courses within the School of Earth and Environment.