Hannah Thomas
Course: Sustainable Food Systems and Food Security MSc
Nationality: British
Hannah Thomas is a Masters student, currently studying the Sustainable Food Systems MSc within the School of Earth and Environment after searching for a challenge following her Undergraduate degree.
"It was my love for Leeds, the course structure and content which confirmed my decision to study at the University of Leeds."
The core focus of food sustainability is very niche, and no other universities offered a course with that focus. This also played a significant role in my decision.
Sustainable initiatives
The presence of sustainability in every aspect of the course was something that both excited and engaged Hannah.
"Coming from a humanities background, I was particularly inspired in the aspects of humans, society, and culture, as well as how these things affect our impact on the earth through the avenue of food."
"The field trip to Bridlington provided us with the opportunity to speak with a variety of stakeholders about real-world issues related to the local lobster fishing. It was a fantastic trip that provided me with invaluable experience and addressed all three aspects of sustainability."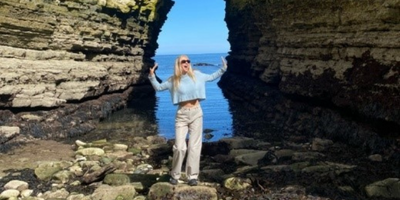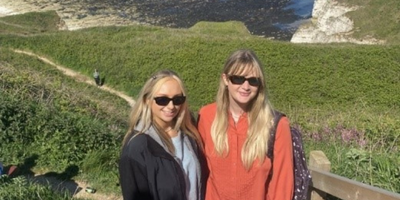 Exciting projects
For her dissertation, Hannah is collaborating with the organisation WRAP (Waste & Resources Action Programme), using real data to provide research into food wasteful behaviours in order to offer some contribution in tackling the food waste crisis.
"My research goal was to look into food waste behaviours during the Covid-19 lockdowns in order to better understand why household food waste decreased. It is hoped that my research will contribute to the amazing work that WRAP does."
I have completed so many interesting projects throughout the course that it is difficult to choose just one. However, I will say that each project included a presentation, which I dreaded at first, but over the year it greatly increased my self-confidence and training, and I learned to really enjoy the process.
Future ambitions
"Now that I have completed my MSc I am hoping to gain industry level experience through a graduate job and then in the future I would like to travel. I want to be part of the solution towards a more sustainable food system. In the near future, I hope to get involved with various charities and volunteer to help my local community."
I have gained invaluable experiences, friends, connections and confidence through taking this masters course and I am so happy I took the plunge.
"Studying at Leeds University has not only provided me with an MSc, but it has also made me a stronger person and taught me that if I put my mind to it, I can achieve anything in life."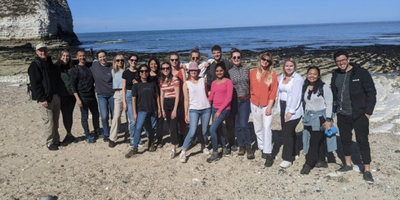 Advice
"The best advice I would give would be to try to enjoy the course and that everyone is in the same boat as you, there are a lot of people within the university who are not only friendly but genuinely want the best for you and so do not hesitate to reach out if you need to. My dissertation project was one of the most challenging things I have ever had to do, but with the support of lectures I surprised myself."
Join us
Discover more about studying a postgraduate degree at the School of Earth and Environment.